Performing as a Pianist in London and UK
Hi, my name is Eugene Portman and I work mostly as a pianist in London and surrounding areas, but I do cover the rest of the UK. I started playing the piano when I was seven in Yorkshire and from then on all I wanted was to play more and more. At first, I went down the classical route, but I always had a keen interest in jazz. I became a professional pianist when I moved to the South East and I managed to make jazz the mainstay of my income. I have always enjoy playing the piano in London and I thrive in the hustle and bustle of the big city.
Please click play on the above Youtube video and make sure that you have your speakers turned up!
Where I Perform
Most of my work as a pianist is in London and the South East. In fact, I cover London, Essex, Kent, Surrey, Sussex, Hertfordshire, Hampshire, Berkshire and the entire UK.
I travel all over the UK. Here are just some of the venues I've performed in: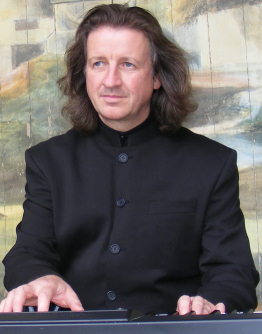 London School of Economics, Houghton Street, London WC2A 2AE
Essex County Hotel, Aviation Way, Southend, Essex SS2 6UN
Lainston House Hotel, Sparsholt, Winchester, Hampshire SO21 2LT
Buxted Park Country House Hotel, Buxted, Uckfield, East Sussex TN22 4AY
Prested Hall, Prested Hall Chase, Feering, Colchester, Essex CO5 9EE
Kent National Golf and Country Club, Watermans Lane, Brenchley, Kent TN12 6ND
Dulwich College, Dulwich Common, London SE21 7LD
Horsley Towers, Ockham Road South, East Horsley, Guildford, Surrey KT24 6DU
East Court Mansion, East Court, College Lane, East Grinstead, West Sussex. RH19 3LT
Moor Park Golf Club, Rickmansworth, Hertfordshire WD3 1QN
Blake Hall Ongar, Essex. CM5 0DG
Trafalgar Tavern, Park Row, Greenwich, London, SE10 9NW
Performing at Weddings and Events
I am often booked as a wedding pianist, especially in London and the surrounding areas. However, I also entertain at many other types of events such as private parties, art exhibitions, and corporate events. ,
I love playing jazz foremost, but I can also play in many other styles. In fact, I can even provide classical piano music for wedding and civil partnership ceremonies. Please see the wedding page for more information.
The Music
I used to perform a lot in London as a cocktail pianist in some of the city's big hotels. Because of this, my jazz piano style can sometimes lie on the verge of being cocktail piano. What is or sure is that I am no modernist. My main influences have been pianists such as Oscar Peterson and Erroll Garner. I play music by Cole Porter, Jerome Kern, Burt Bacharach, and all the other writers of great songs. People hire me for cocktail parties, and the music I play seems ideal for that sort of thing. But, if you do need something a little more exciting – I can usually accommodate.
I am definitely influenced by the music of the jazz era, but I can play piano music from many other genres. these other genres include: Latin, classical, rock, pop and ragtime. Please see Pop and Rock, Classical Pieces, and Other Songs.
Performing as a Sing-along Pianist in and around London
A recent trend has led to quite a lot of bookings coming in for me as a sing-along pianist in London and surrounding areas. This has really quickly taken off and has become something that I really enjoy. The Cockney sing-along trends started in London, but it soon spread to Essex, Kent, Surrey, Sussex, Hampshire, and now it is spreading further afield. When I play the piano for these events I provide all the song sheets and I dress like an old fashioned Cockney pianist. This type of thing has become sought after for all kinds of events, even very formal ones. Please see my Singalong Page for more information. Alternatively, visit my singalong website.
Please note that I am always willing to learn any requests that you may have.
If you would like to hear me play; you will find free MP3s of me HERE and you can also see my Youtube Videos Here.
The Jazz Band
If you are looking for something different from the usual function band or DJ, then I may have the answer. A band playing tasteful jazz might add something special to your event. My jazz band has performed in London's most prestigious venues and is in demand for all types of events. We can also provide an hour's recorded dance music at the end of the evening.
The Jazz Singers
I also work as a pianist with four superb jazz singers. Steve Conway (from Hampshire) and David Edwards (from Sussex) if you are looking for male singers. If you are looking for female singers I have Ali Wheeler (from Kent) and Louise Stuckey (from Cambridgeshire). These singers can be hired for any wedding or party in the UK.
How Much?
Prices are from £250 (for me as a solo pianist) depending on distance from venue and other requirements. You can get a quote by either filling in the Quote Form, Email, or telephone 07391 472474.
No Piano? No Problem
Very few venues in London and the South East have pianos and when I'm booked as a pianist in the area I have to use a digital piano. In fact, I have four digital pianos that I use. Moreover, I can bring on of these with me on the day and set it up anywhere you like. The sound of these instruments is exceptional and far better than the sound you would get from most real pianos. I recorded all the music on this site with a similar piano to the one I'd bring. Please note that I don't charge any extra for the use of a digital piano.
If you are looking for something more like a baby grand piano and less like a keyboard then see below.
Baby Grand Piano Shell Available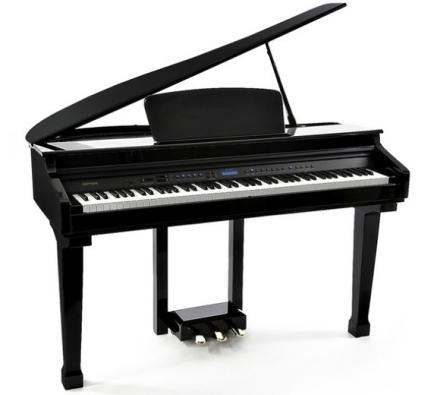 A baby grand piano shell is available for a small fee. This suits those occasions where a normal digital piano wouldn't look right. It only costs an extra £80 on top of my playing fee to hire this. That is a small fraction of what it would be to hire a grand piano from a supplier. Please visit the Grand Piano Shell Page for more information.