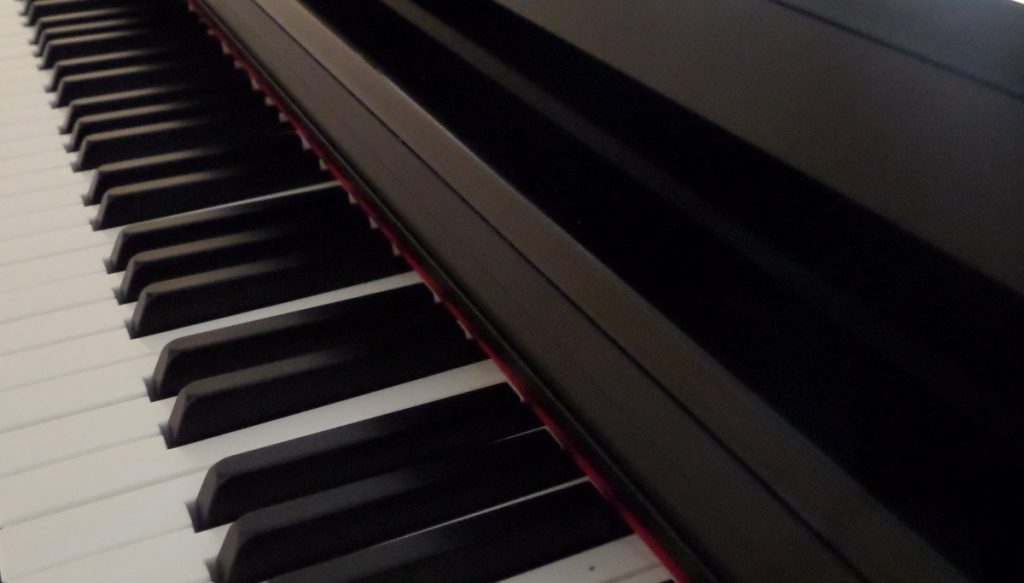 Performing as a Wedding Pianist and Jazz Band in Yorkshire
A lot of my work in Yorkshire is as a wedding pianist. Furthermore, I always try and do as much work in the area as I can as my family lives there and it is nice to visit my home county.
People travel from all over Britain to have their weddings in Yorkshire and the demand for me as a pianist is growing. Besides my work as a wedding pianist, I am also available for parties and corporate events. If you would like to find out more about weddings then please visit www.ukweddingpianist.co.uk/.
Line-ups
Most of the time I perform at weddings around the Yorkshire area as a solo pianist, but I am sometimes called upon to provide larger line-ups. These include duos, trios, quartets, and a five-piece jazz band. The largest line-up consists of vocals, piano, bass, drums, and sax. Here is the full list of all the line-ups I provide:
Duo – piano and bass
Trio – piano, bass, and drums
Quartet – piano, bass, drums, and sax
If you contact me I can help you choose a line-up that will match both your budget and the available space at the venue.
The Music
The music I play is easy to listen to and is not ultra-modern. My influences are the great jazz pianists of the past. Pianists such as Oscar Peterson, George Shearing, Erroll Garner, and Dudley Moore are the kind of musicians I prefer. Sometimes the more modern forms of jazz can be difficult for people to understand.
I often have to perform in Yorkshire as a wedding pianist and this requires me to be able to play many different genres of music. This is so that I can provide music for the various parts of the day. For example, classical music is often preferred for ceremonies, while jazz seems to become increasingly popular for drinks receptions. Also, the wedding breakfast and the evening reception would each require a different style of music.
Luckily I play many different styles of music which includes pop, rock, Latin, classical, blues, and even singalong. I play anything from Bach to Debussy and Ella Fitzgerald to the Kinks.
When I play background music for weddings, I try and make my piano playing inobtrusive. However, I can turn up the gas if you are looking a something more lively. I try and make my music have a 'feel-good ' quality so that it sits well in any social occasion. My main aim is to add sparkle to your event, without drowning conversation.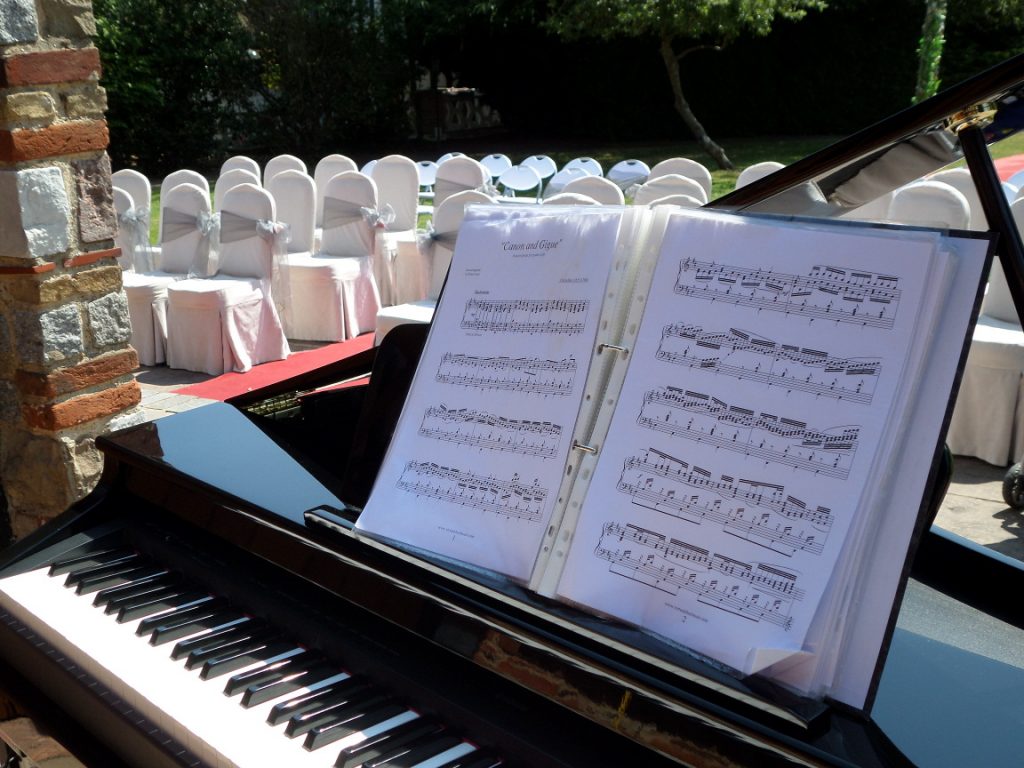 Visit Eugene's HOME PAGE HERE
Please explore this site by clicking the links on the left of this page.
Here are some of the venues in Yorkshire where I have performed as a wedding pianist:
Bertie's Banqueting Rooms Brook Street, Elland, Halifax, West Yorkshire
Whirlowbrook Hall, Eccleshall Road South, Sheffield
Walton Hall, Wakefield, West Yorks. WF2 6PW
Morley Town Hall, Queen Street, Morley, West Yorkshire LS27 9DY,
Ripley Castle (East Wing), Harrogate
Cutlers' Hall, Church Street, Sheffield S1 1HG
Allerton Castle Allerton Mauleverer, North Yorkshire HG5 0SE
Nostell Priory, Doncaster Road, Nostell, nr Wakefield WF4 1QE
Sun Pavillion, Cornwall Road, Harrogate, North Yorkshire HG1 2PQ
Oulton Hall, Rothwell Lane, Oulton, Leeds LS26 8HN
Hazlewood Castle, Hazlewood, Tadcaster
Corn Exchange, Call Lane, Leeds, West Yorkshire, LS1 7BR