Performing as a Pianist in Shropshire
I used to go on holiday to Shropshire and now I find that most of my visits to the county are as a pianist. The area is absolutely beautiful and there are some stunning venues to match. These stunning venues host all types of events, but it is usually as a wedding pianist that I come to Shropshire.
From a Solo Pianist to a Jazz Band
The main part of my work in Shropshire is as a solo pianist, but I can provide larger line-ups and even bands. I can offer anything from a duo or a trio, right up to a five-piece jazz band. Here is a list of all the line-ups I offer:
Duo – piano and bass
Trio – piano, bass, and drums
Quartet – piano, bass, drums, and sax
The Music
My real passion is for jazz and a great deal of my work in Shropshire is as a jazz pianist. My jazz piano style has evolved through listening and studying the great pianists of the past. These great musicians include the the likes of George Shearing, Erroll Garner and Oscar Peterson. I have also been influenced by other musicians such as Frank Sinatra, Ella Fitzgerald and Louis Armstrong.
A lot of my work in Shropshire is as a wedding pianist and I have to be versatile in order to be successful at this. At the end of the day, playing jazz is fine, but it's not enough. To clarify, sometimes I am required to play a different genre of music for each part of the wedding day. This can mean for example, playing classical music for the ceremony and jazz for the drinks reception. Some of the genres I play are pop, rock, blues, classical, Latin and even sing-along.
When I perform, my main focus is to entertain, and one of the easiest ways of doing this is to play tunes that people know and love. My music should add colour to your event without drowning conversation.
My Work as a Sing-along Pianist in Shropshire
Very recently, I've noticed a move towards hiring me as a singalong pianist in Shropshire. This has become something that I enjoy immensely. This sort of music goes down well at Cockney, Wartime and Peaky Blinders themed events.
Please see the sing-along page or visit www.uksingalongpianist.co.uk for more information.
Here are some of the venues in Shropshire where I have performed as a pianist:
Acton Reynald School, Shrewsbury, Shropshire SY4 4DX
Bringewood (The), Burrington, Ludlow, Shropshire SY8 2HT
Holiday Inn Hotel,Telford/Ironbridge, St Quentin Gate, Telford, Shropshire TF3 4EH
Macdonald Hill Valley Hotel Golf & Spa, Tarporley Road, Whitchurch, Shropshire SY13 4JH
Oakley Hall, Mucklestone, Market Drayton, Shropshire TF9 4AG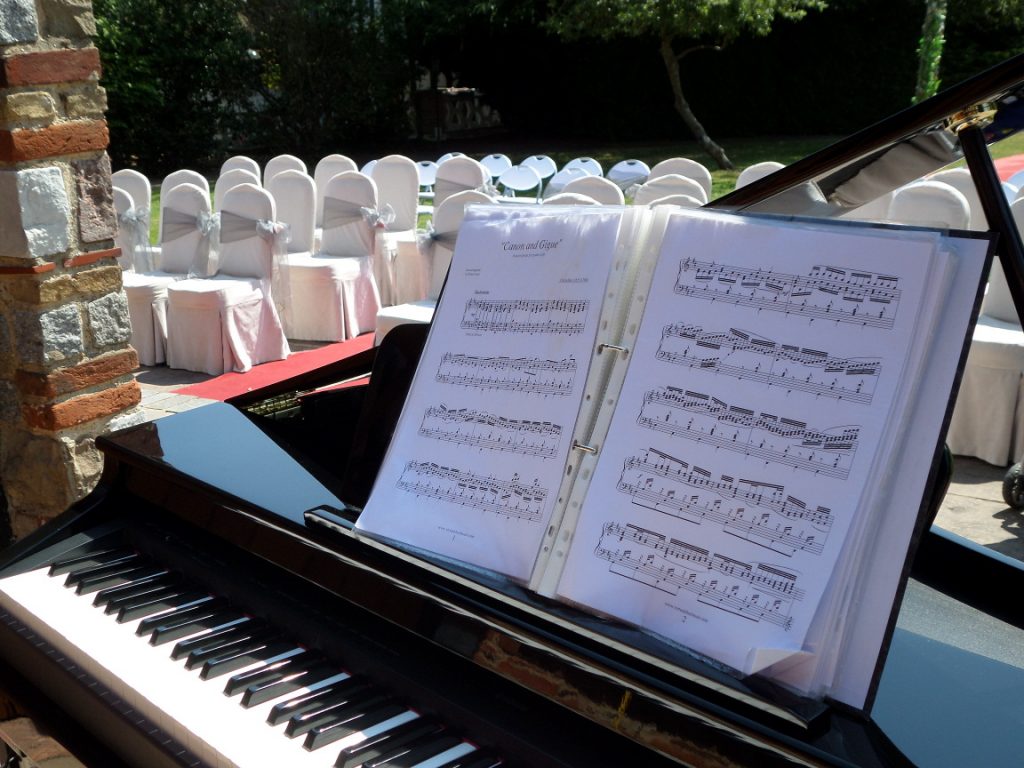 You can hire me as a jazz pianist in Shropshire, Shrewsbury, Telford, Oswestry, Bridgnorth, Newport, or Ludlow
The music is ideal for weddings, corporate events and parties.
Please visit my HOME PAGE HERE