If you are looking for something a little different from the usual function band or DJ; then we might have what you are looking for. A jazz trio, duo, or jazz band playing tasteful mellow jazz could be just the thing to add a nice easy relaxed ambience to your event or party. The main advantage of having a jazz ensemble is that the music tends not to intrude on conversation – allowing people to listen if they so choose.
The best way of working out your requirements is to first of all decide on your main instrumental line up, or rhythm section as it is frequently called and then add to this. The choices for the rhythm section are as follows:
1) Solo jazz pianist
2) Jazz duo (piano and drums or piano and bass)
3) Jazz Trio (Piano, Bass and Drums)
You can then add any of the following to the above line ups:
1) Vocals (either Ali Wheeler, Steve Conway or David Edwards)
2) Saxophone
The Vocalists
David Edwards
Ali Wheeler
Louise Stuckey
Steve Conway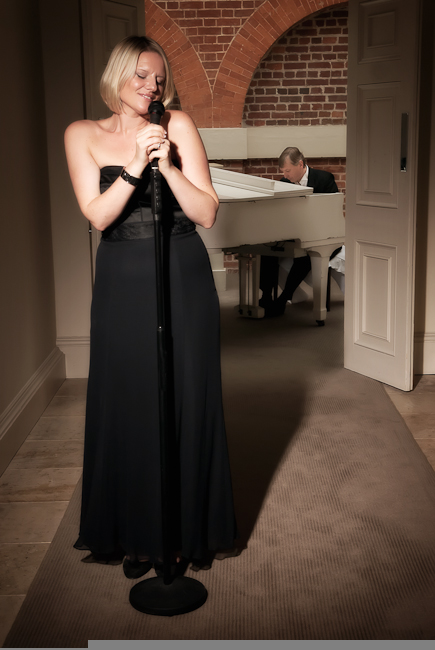 If you do book us for an event or party we can provide recorded music during our breaks. We can also provide We can really take the pressure off you by providing a full evenings entertainment rather than leaving big gaps without any music.
Please note that whichever vocalist or instrumental line up you choose – we mostly perform jazz standards. A jazz ensemble or jazz band does not have the same repertoire as a function band (Dancing Queen, Ob-La-Di Ob-La-Da etc.).