Performing as a Pianist in Hastings and Sussex
Hastings is on the South Coast and I've been booked as a pianist many times in this area of the UK. There is a massive choice of venues in Sussex and the county is the perfect place for couples wishing to get married in the South of England. Most of my work in Hastings and the rest of Sussex has been as a wedding pianist, but I do lots of other types of events including store openings, birthday parties, product launches and anniversaries.
From a Solo Pianist to a Jazz Band
I usually find myself working as a solo pianist, but I also work with larger line-ups ranging from just a duo right up to a five piece jazz band.
The full range of line-ups include:
a) Duo – piano and vocals or piano and bass
b) Trio – piano, bass and vocals or piano, bass and drums
c) Quartet – piano, bass, drums and vocals or piano, bass, drums and sax
d) Five Piece Jazz Band – piano, bass, drums, sax and vocals
If you contact me me I can help you fine a line-up that matches both upir budget and available space at your chosen venue.
The Music
My favourite genre of music is jazz and a lot of my work in the Hastings region has been as a jazz pianist. I developed my keyboard style through listening to the great pianists of the past such as Oscar Peterson, Erroll Garner, George Shearing, and Teddy Wilson.
I play the piano for a lot of weddings, and in order to be successful at this, I have to be adept at playing many different types of music. I play many different genres including pop, rock, classical, blues, Latin and even singalong.
Being hired as a singalong pianist has been a recent trend and I must say that I have really enjoyed. Over the last few years I have been involved in many Cockney themed events and I have really enjoyed every one of them.
Please see the singalong page for more details.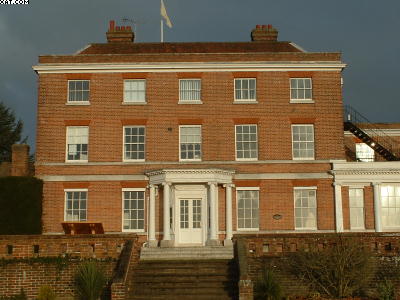 Here are the venues in Hastings and Sussex I've visited as a pianist:
Zanzibar International Hotel – 9 Eversfield Place, Hastings TN37 6BY
Alexander House Hotel Turners Hill, West Sussex, England. RH10 4QD
Royal Victoria Hotel – Marina, St Leonards-On-Sea, Hastings, TN38 0BD
Alias Seattle Hotel, Brighton Marina, Brighton, West Sussex BN2 5WA
Chatsworth Hotel – Hastings TN34 1JG
South Lodge Hotel, Brighton Road, Lower Beeding, Horsham, West Sussex. RH13 3BX
Bannatyne Spa Hotel Hastings – Battle Road, St. Leonards-on-sea, East Sussex, TN38 8EA
Willow Barn, Abelands House, Merston, Chichester, West Sussex PO20 1DY
Please visit my HOME PAGE HERE
Please explore this site by clicking the links on the left of this page.
Besides performing as a pianist in Hastings and Sussex, I am also available to play the piano for weddings, parties and corporate events throughout England, Scotland and Wales.