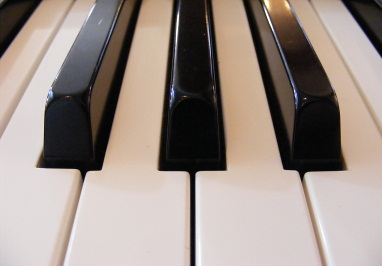 Performing as a Pianist and Jazz Band in Dorset
My name is Eugene Portman and I 'm always excited when I am booked as a pianist in Dorset. This wonderful county is the home to many great venues. These range from historic castles (such as the one at Lulworth) to luxury hotels which are in abundance around Bournemouth and Poole.
There are many good pianists in Dorset, especially around the Bournemouth and Poole areas.
Weddings and Events
I perform for all kinds of events, but it is usually weddings that bring me to Dorset as a pianist. In order to provide music for weddings, I have to be versatile and play many styles of music. These styles include jazz, classical, blues, pop, rock, Latin, and sing-along.
Other Line-ups
More often than not, I often perform as a solo pianist, but I also offer a range of larger line-ups. These range from duos (piano and bass or piano and vocals) right up to a full jazz band. Whatever the event, I can offer a line-up that will suit both your budget and available space at the venue. The larger combinations can perform a wider variety of music and are perfect for larger events.
The Music
Dorset gives me quite a lot of work as a jazz pianist, but don't let the word jazz frighten you off. The music I play is not ultra-modern and is easy to listen to. My influences are jazz pianists such as Oscar Peterson, Monty Alexander, George Shearing, Erroll Garner, and Dudley Moore. These influences perform a melodic style rather than the more avant-garde forms of jazz.
When I am playing background music or music through dinner, I try and make my piano playing unobtrusive. However, I can turn up the gas if you are looking a something more lively. I try and make my music have a 'feel-good' quality and hopefully it sits comfortably in any social occasion. I also hope my piano music will add sparkle to your wedding or event, without drowning conversation.
My Work as a Sing-along Pianist
A recent trend in Dorset has led to me being booked for a lot as a sing-along pianist. When I do these events I bring all the song sheets, so all you have to do is provide some good hearty voices. Please see Singalong Page for more information. Alternatively visit my other website at www.uksingalongpianist.co.uk and find out when I am next playing the piano at a public event in Dorset.
Here are some of the venues in Dorset where I have performed as a pianist:
Royal Bath Hotel (The), Bath Road, Bournemouth, Dorset BH1 2EW – There is a grand piano at this venue, but it was broken on the last occasion I played there, and I had use my digital piano. Luckily I always have this with me as a fall back.
Abbotsbury Subtropical Gardens, Abbotsbury, Nr Weymouth, Dorset – No piano unfortunately, but a really nice wedding venue nevertheless.
Lulworth Castle, Lulworth, Dorset – This is one of my favourite venues and I just love playing the piano there. It makes a fantastic wedding venue and is very picturesque.
The Boat That Rocks Bar & Restaurant, Portland Marina, Osprey Quay, Portland, Dorset – This is quite a new venue, but is becoming very popular for events. Chantmarle Manor, Frome St Quintin, Dorset DT2 0HD
East Close Hotel, Lyndhurst Rd Hinton, Christchurch, Dorset – This is a very nice venue and is very popular for weddings. They don't have a piano so a pianist would need to take his own instrument when being booked for events here.
Please visit Eugene's HOME PAGE HERE
Please explore this site by clicking the links on the left of this page.
Available as a jazz pianist/wedding pianist in Dorset, Dorchester, Poole, Weymouth, Sherborne, Wimborne Minster or Shaftesbury