Performing as a Pianist in Buckinghamshire
Buckinghamshire has always provided me with plenty of work as a pianist. The county boasts many wonderful venues such as Stoke Park, Bisham Abbey, and Chicheley Hall. The many venues are popular for all types of events, but it is mostly weddings that I am hired to perform at in the area.
From a Solo Pianist to a Jazz Band
Buckinghamshire as provided me with plenty of work as a soloist, but I have also performed around the county in larger line-ups. I have provided line-ups from duos (piano and vocals or piano and bass) right up to a five piece jazz band.
I can usually find a line-up that will both match your budget and available space at your venue. Whichever line-up you choose, I will always try and make the music fit comfortably in any social situation without drowning conversation.
The Music
I was originally a classically trained musician before developing a great love for jazz. My jazz piano style has developed by listening to the great pianists of the past such as: George Shearing, Erroll Garner, George Shearing and Teddy Willson. Other non pianist influences have been the music of Ella Fitzgerald, Louis Armstrong, Miles Davis and Ben Webster.
Besides jazz, I play lots of other genres of music including pop, rock, Latin, blues, classical, and even singalong. The demand for me as a singalong pianist has been a recent trend and I have found it to be great fun playing for Cockney themed events. For these events, I dress in typical Cockney pianist clothes which include Bowler hat, waistcoat, neckerchief, Albert watch chain, etc. Please see the singalong page for more details or alternatively visit www.uksingalongpianist.co.uk.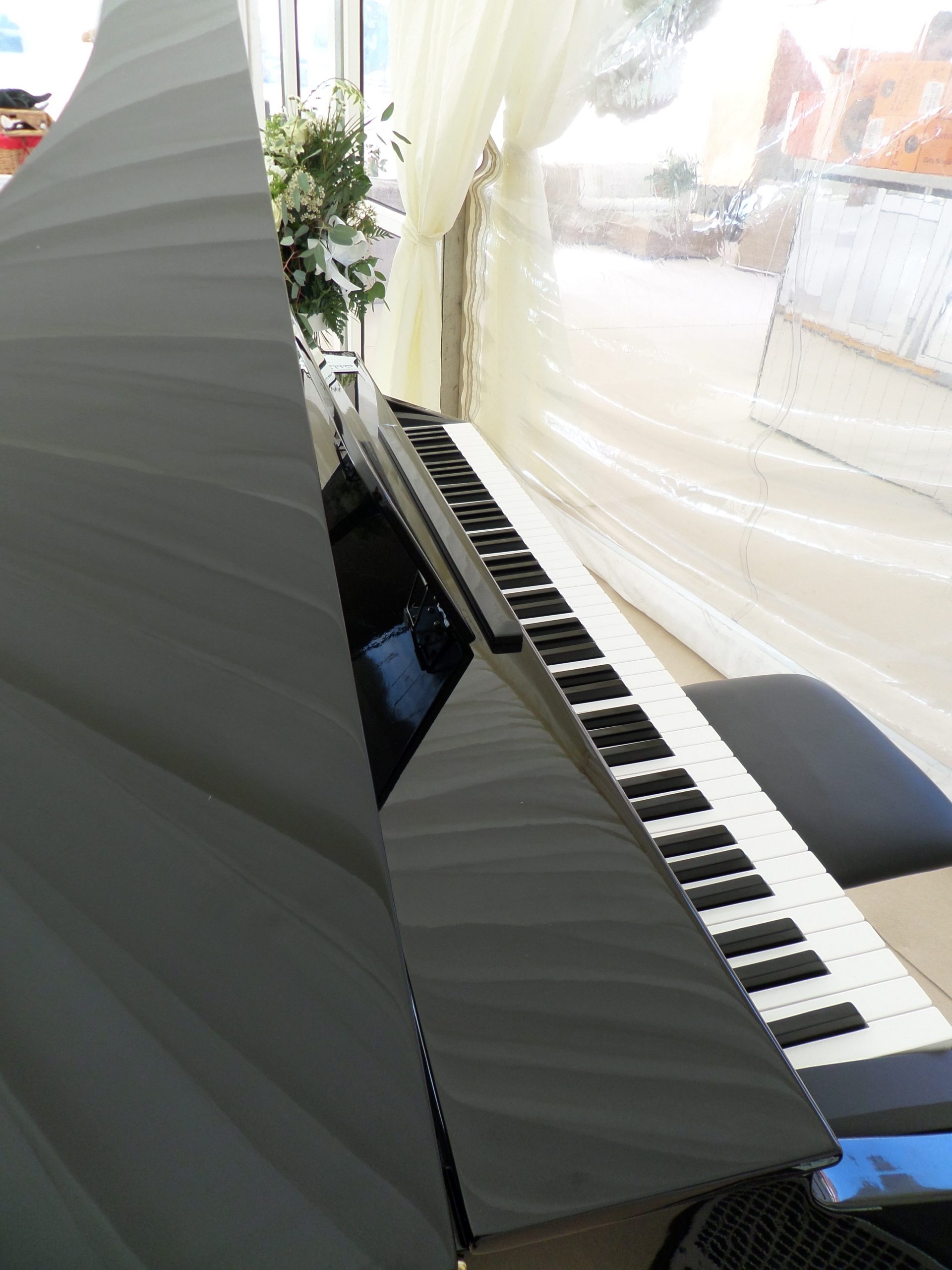 Here are some of the Buckinghamshire venues that have used my services as a pianist:
Hall Barn – Beaconsfield, Buckinghamshire HP9 2SG
The Inn at Woburn – George Street, Woburn, Milton Keynes MK17 9PX
Parkside Hotel – Milton Keynes, Woughton On The Green, Milton Keynes, Buckinghamshire MK6 3LR
Bisham Abbey – Marlow SL7 1RT
The Open University – Walton Hall, Milton Keynes. Buckinghamshire MK7 6AA
Chicheley Hall – Chicheley Road, Chicheley MK16 9JJ
The Garibaldi – Hedsor Road, Bourne End SL8 5EE
The Broughton – Milton Keynes Buckinghamshire MK10 9AA
Stoke Park, Country Club, Spa and Hotel, Park Rd, Stoke Poges SL2 4PG
Please visit my HOME PAGE HERE
Please explore this site by clicking the links on the left of this page.
You can hire me as a jazz pianist in Buckinghamshire, Aylesbury, Milton Keynes, Slough, Buckingham, High Wycombe.
The music is ideal for weddings, corporate events and parties.