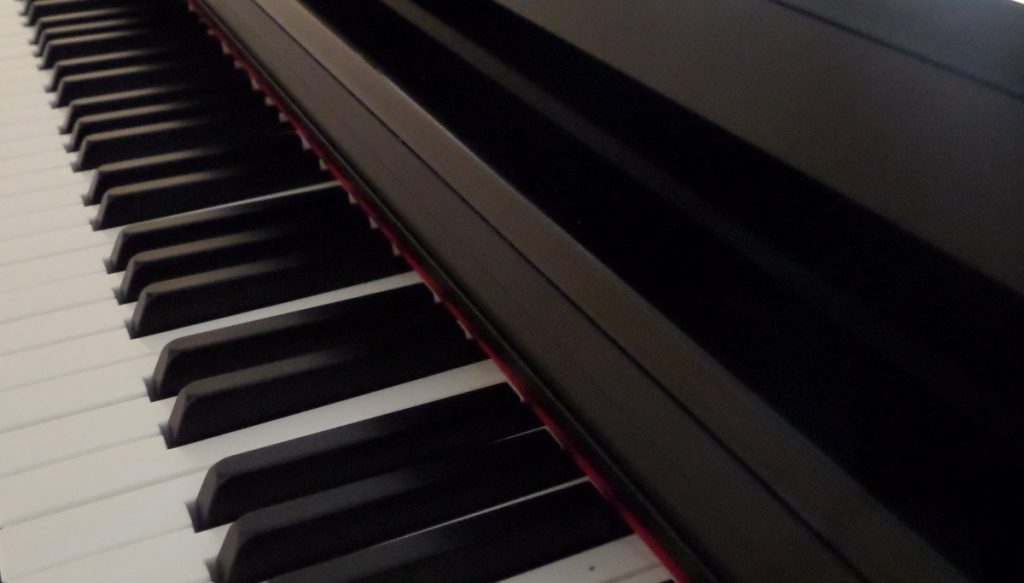 Performing as a Pianist in Bedfordshire
My name is Eugene Portman and I travel all over the Bedfordshire area performing as a pianist for weddings, parties, and other events. The county has no shortage of venues and I suppose this is the reason I work so much in the area. These venues range from lovely country pubs to luxury hotels. I've played in some amazing venues in Bedfordshire and there seems to be many more to visit.
From a Solo Pianist to a Jazz Band
Most of my work in Bedfordshire has been as a solo pianist. However, there have been a number of occasions when circumstances have called for a larger line-up. I have performed with my jazz band at the Swan Hotel, Bedford, and as a trio in other areas of the county. I can provide line-ups from duos and trios right up to a five-piece jazz band. Here is a list of all the line-ups I offer:
Duo – piano and bass
Trio – piano, bass, and drums
Quartet – piano, bass, drums, and sax
The Music
There is a very healthy jazz scene in Bedfordshire and this has been a great source of work for me as a pianist. I love jazz and I really enjoy playing all the old jazz standards of yesteryear. These include songs made famous by artists such as Tony Bennet, Nat King Cole, and Ell Fitzgerald. Further to this, I have listened to pianists such as Oscar Peterson, George Shearing, and Erroll Garner. These musicians have been a great influence to me and my jazz piano style has developed as a result.
Because I play the piano for som many weddings in Bedfordshire, I have to be versatile. This is so that I can provide music for every part of the wedding day. Besides music for the jazz era, I cover many other genres including rock, Latin, pop, blues, classical, and even singalong.
Performing as a Sing-along Pianist in Bedfordshire
A fairly recent trend has been to book me as a singalong pianist in the Bedfordshire area for Cockney style events. These have proved to be great fun and I've really enjoyed the ones I've done so far. On these occasions, I provide all the song sheets and dress like an old fashioned pub pianist. This means that all you have to do is provide are some hearty voices and a little bit of enthusiasm. See this page for more information.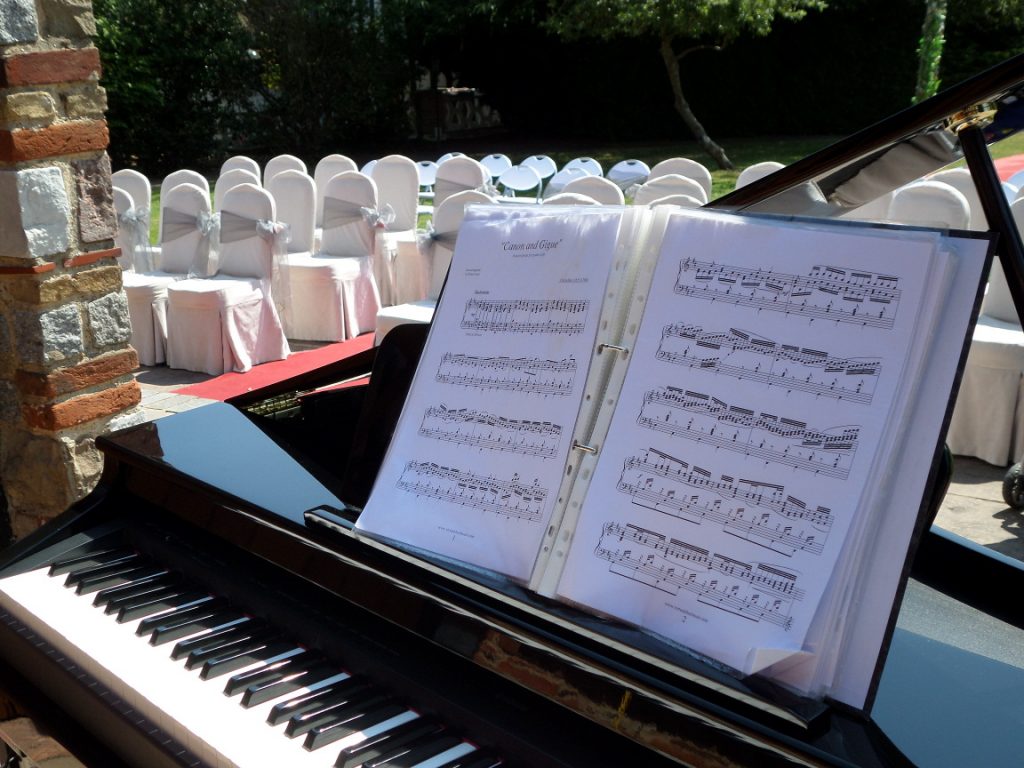 Here are some of the venues in Bedfordshire where I have worked as a wedding pianist:
Luton Hoo Hotel, Golf & Spa – The Mansion House, Luton LU1 3TQ
The Plough Inn – Tebworth Rd, Wingfield, Leighton Buzzard LU7 9QH
The Farmer's Boy – 216 Common Road Kensworth Dunstable Bedfordshire LU6 2PJ
The Engineers Arms – 68 High St, Henlow SG16 6AA
The Swan – 2 Court Rd, Cranfield, Bedford MK43 0DR
Bedford Swan Hotel – The Embankment, Bedford MK40 1RW
Please visit my HOME PAGE HERE
Please explore this site by clicking the links on the left of this page.
---