Performing as a Wedding Pianist and Jazz Band in Surrey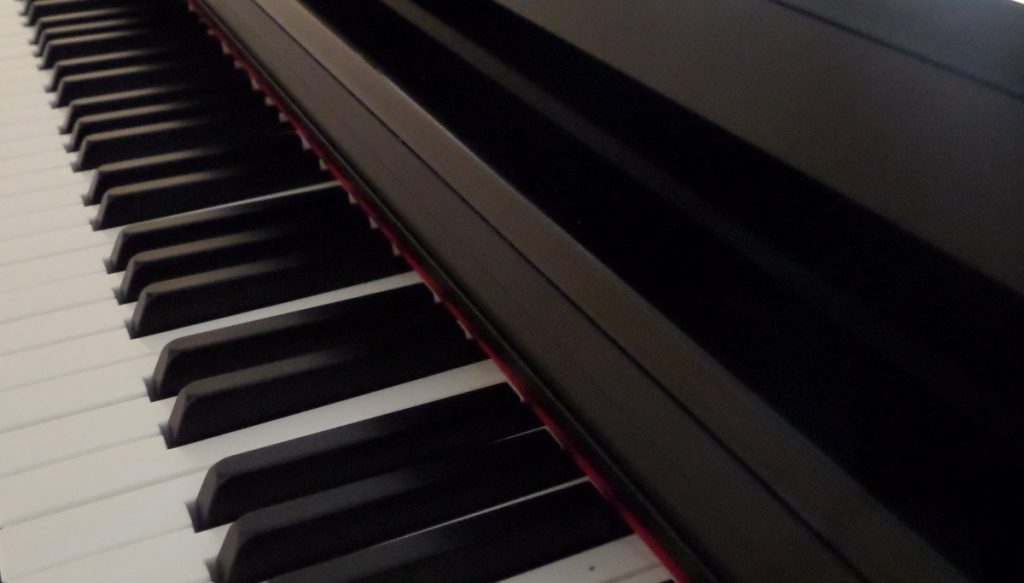 My name is Eugene Portman and I often perform as a wedding pianist in Surrey. I suppose the reason for this is the fact that I live nearby and I have a lot of contacts in the area. In fact, I have, at one time or another, played in many of the region's venues and have performed in many of its towns and cities. These include towns and cities such as Guildford, Croydon, Woking, Sutton and Kingston on Thames. A lot of my work consists of just me as a solo pianist especially in the Surrey area, but I can also provide other line-ups. These range from duos (piano and bass or piano and vocals) right up to a five-piece jazz band. Here is the full list of line-ups I provide:
Duo – piano and vocals or piano and bass
Trio – piano, bass and vocals or piano, bass and drums
Quartet – piano, bass, drums and vocals or piano, bass, drums and sax
Five Piece Jazz Band – piano, bass, drums, sax and vocals
If you contact me I can help you find a line-up that will match both the available space at the venue and your budget.
Weddings and Events
Surrey is very popular for weddings and it is as a wedding pianist that I am usually hired. In order to be a success at providing music for weddings, I have to be versatile and be able to perform many styles of music. Besides performing as a wedding pianist, I also have to provide music for parties and corporate entertainment for business events. Due to a large number of venues, Surrey-based pianists are in great demand and I personally perform in this county on a regular basis.
The Music
As already mentioned, a lot of my work in the Surrey area is as a pianist for weddings and jazz is extremely popular for these events. My favourite types of music are jazz and swing which are genres I've always loved from being very young. Sometimes the word 'jazz' can put people off, but the music I perform isn't ultra-modern and is easy to listen to.
My piano playing has been influenced by pianists like Oscar Peterson, Monty Alexander, George Shearing, Erroll Garner, and Dudley Moore. I prefer these musicians from the past rather than the more modern avant-garde musicians.
Above all, I try and make my music entertaining, and I always try to keep it at a volume that people can hold a conversation comfortably. Inobtrusive is my keyword, but I can turn up the gas if you are looking for something more lively. Furthermore, I hope that my music will add sparkle to your event, without drowning conversation.
Besides jazz, I also play music from many other genres including pop, latin, rock, classical and even sing-along. An important thing to remember is that I am always willing to learn any requests that you may have.
Performing as a Sing-along Pianist in Surrey
Another trend in Surrey has been the demand for me as an old fashioned singalong pianist. I can organise an old fashioned sing-along and can provide all the song sheets. All you have to do is provide some hearty voices and some enthusiasm.
I often organise these singalongs for Cockney themed evenings, where I dress up as a typical Cockney pianist. This consists of an outfit complete with a Bowler hat, grandad shirt, waistcoat, red neckerchief, etc. Please see This Page for more information about this. Alternatively, you can visit www.uksingalongpianist.co.uk and find out where I'm next playing the piano live in Surrey.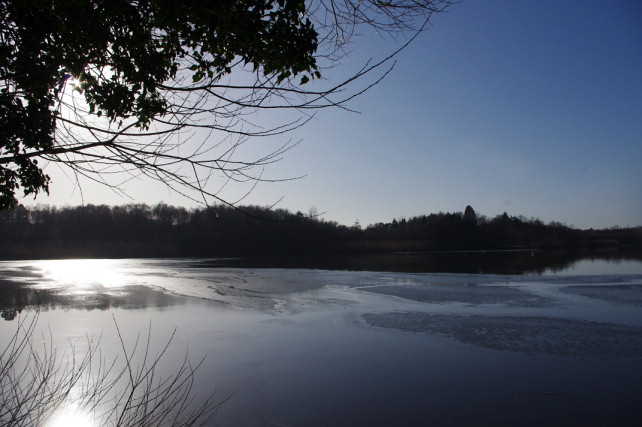 Here are some of the Surrey venues that have used my services as a pianist:
The Barn at Bury Court – Bentley, Farnham. A beautiful venue tucked away in the Surrey countryside and just a stone's throw away from Farnham.
Denbies Vineyard – London Road, Dorking, Surrey. There is a treat waiting for any pianist being hired to play here, as Denbies have a lovely Yamaha grand piano in the Garden Room. This is a venue that I play at quite frequently and I'm always treated really well by the staff.
Branksome Place – Hindhead Road, Haslemere. A very popular venue for weddings and other types of events.
Farnham Castle Conference Centre – Farnham, Surrey GU9 0AG. They have a piano in one room and I did play it on one occasion. It is a big venue with many rooms and a pianist would probably need their own digital piano if they played there.
St Georges Church – Esher Park Avenue, Esher, Surrey. This is Esher's oldest building and is used for weddings and other events. There is a grand piano which was in good condition on the last occasion I played there. St. Georges is a lovely Tudor building and is used as an arts centre and meeting venue.
Nonsuch Mansion – Nonsuch Park, Ewell Road, Cheam, Sutton. A lovely historic venue with beautiful grounds. It is very popular for weddings and other kinds of events. It is also used for recitals and outdoor concerts.
Russets Country House – Petworth Road, Chiddingfold. This is a lovely venue and they have a nice Daneman Grand piano on site. The instrument is ideally situated for both wedding ceremonies and drinks receptions.
Loseley Park – Compton, Nr Guildford, Surrey. There is a grand piano in the main house which is used for wedding ceremonies. The Tithe Barn is situated just a short walk away from the main house and is usually used for drinks receptions and wedding breakfasts. The Tithe barn does not have a piano so you would need a digital one or hire a piano if you are wishing to book a pianist.
Sandhurst Military Academy – Sandhurst, Camberley. A spectacular venue, but I don't think that it can be hired by just anyone. I think that you would have to be a serving officer to use its facilities.
Stanhill Court Hotel – Stanhill Road, Charlwood, Horley. I have played for quite a few weddings here and I have enjoyed every one of them.
Please visit Eugene's HOME PAGE HERE
Please explore this site by clicking the links on the left of this page.
Other Surrey towns where I perform as a pianist: Redhill, Reigate, Horley, Crawley, Dorking, Leatherhead, Woking