Pianists and Jazz Bands in Bedfordshire
Most of the bookings that come in are for me as a solo pianist, but I can offer a full range of line-ups. These range from duos right up to a five-piece jazz band. Here is a list of all the line-ups I offer:
Duo – piano and vocals or piano and bass
Trio – piano, bass and vocals or piano, bass and drums
Quartet – piano, bass, drums and vocals or piano, bass, drums and sax
Five Piece Jazz Band – piano, bass, drums, sax and vocals
I can help you choose a line-up that will match both your budget and available space at your chosen venue.
Weddings and Events
There are quite a lot of outstanding venues around the Bedfordshire area. Furthermore, I have worked as a pianist in a lot of them. They range from historic buildings and stately homes to golf clubs and modern hotels.
The number of venues in the area makes it the ideal choice for those looking for somewhere to get married. More often than not, my work in the area is as a wedding pianist. But I do perform at corporate events and private parties.
The Music
My passion lies in jazz, and piano style developed by listening to the great pianists of the past. These include Oscar Peterson, Erroll Garner, and George Shearing.because of my work as a wedding pianist, I have to be adept at many different styles of music. It's popular for couples to request different styles of music for each part of their wedding.
Here are some of the venues in Bedfordshire that have used my services as a pianist:
Luton Hoo Hotel, Golf & Spa – The Mansion House, Luton LU1 3TQ
The Plough Inn – Tebworth Rd, Wingfield, Leighton Buzzard LU7 9QH
The Farmer's Boy – 216 Common Road Kensworth Dunstable Bedfordshire LU6 2PJ
The Engineers Arms – 68 High St, Henlow SG16 6AA
The Swan – 2 Court Rd, Cranfield, Bedford MK43 0DR
Bedford Swan Hotel – The Embankment, Bedford MK40 1RW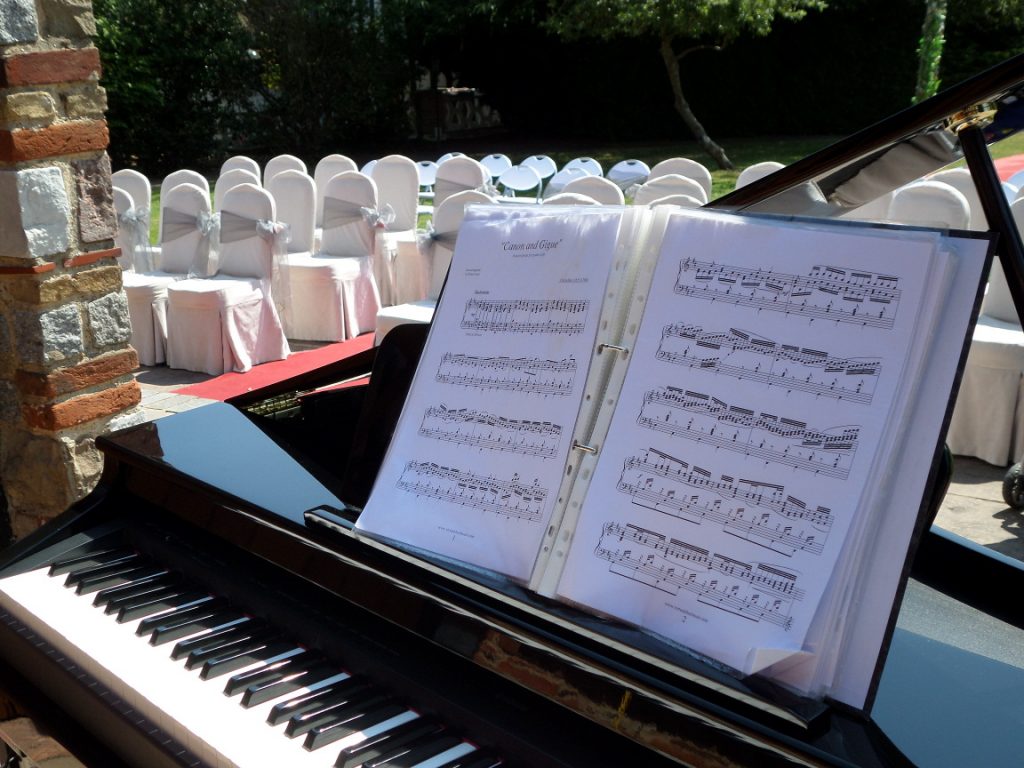 Please visit my HOME PAGE HERE
Please explore this site by clicking the links on the left of this page.
Available as a jazz pianist/wedding pianist in Bedfordshire. Also available in Bedford, Luton, Dunstable, Leighton Buzzard, Biggleswade or Sandy.