Performing as a Pianist in Worcestershire
Worcestershire does provide me with work as a pianist, but not nearly as much as I should like. The area is extremely picturesque with venues to match. There's no wonder that the county is very popular as a wedding destination and as a place to hold other types of events.
Most of my work tends to be as a pianist for weddings, but I am sometimes asked to perform at private parties and corporate events in the area.
From a Solo Pianist to a Jazz Band
There is a big demand for solo pianists in Worcestershire and this forms the bulk of my work. In addition to playing solo piano, I can provide larger line-ups. These range from duos right up to a right up to a five-piece jazz band. Here is a full list of the line-ups I can offer:
Duo – piano and bass
Trio – piano, bass, and drums
Quartet – piano, bass, drums, and sax
If you contact me I can help you find a line-up that will match both your budget and space at your chosen venue.
The Music
Jazz is very popular in Worcestershire and most of my work in the area is as a jazz pianist. The word jazz can frighten people off, but I play an older style of jazz which has more general appeal. Just to explain, my influences include Ella Fitzgerald, Louis Armstrong and Frank Sinatra rather than more contemporary musicians. Furthermore, my piano style has developed through listening to Oscar Peterson, Erroll Garner, and George Shearing.
When I perform, my main aim is to entertain. One of the ways I do this is by playing tunes that people know. and love. Also, I try and keep the volume at a level that allows people to converse freely. If I can add add sparkle to an event without drowning conversation – I'm happy.
The biggest part of my work in the Worcestershire area is as a wedding pianist and this demands versatility. It isn't enough just to play jazz. I need to be able to play all styles of music. Furthermore, I am often asked to play different styles of music for each part of the wedding day. The genres i play include pop, blue, rock, Latin, classical and even sing-along.
My Work in Worcestershire as a Sing-along Pianist
Recently there has been a trend in Worcestershire to hire me as a sing-long pianist and this has become something I enjoy.. This sort of music is ideal for informal events, but occasionally a singalong has formed a part of formal events such as weddings.
Please see the singalong page for further details or visit my other website HERE.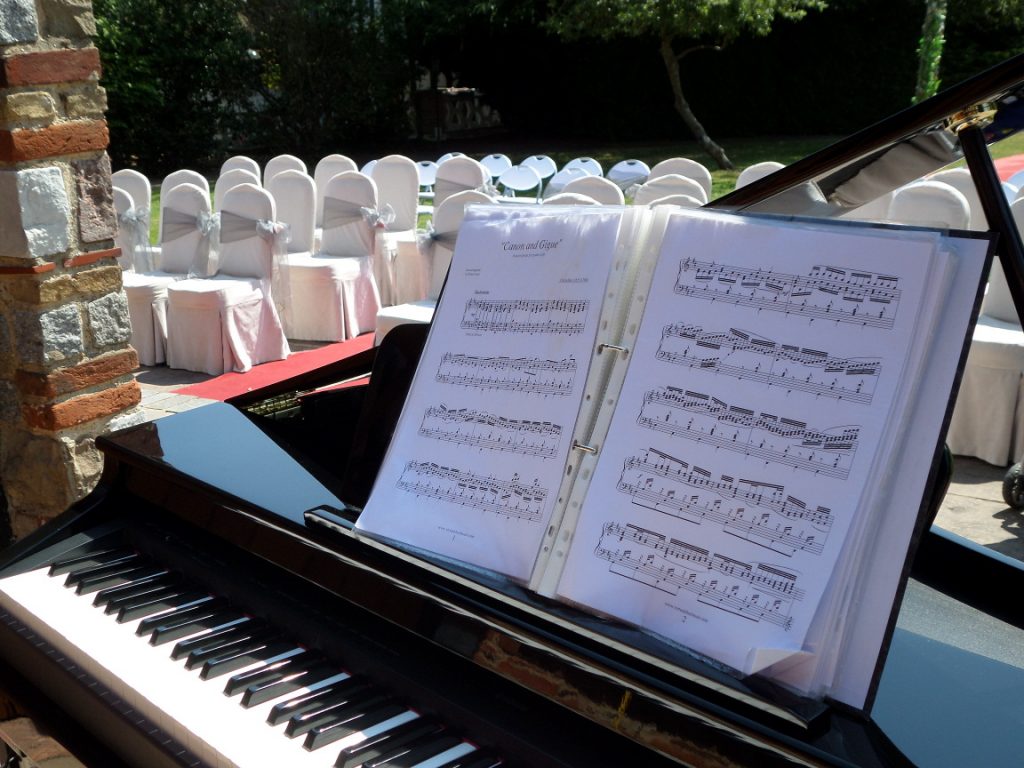 You can visit my HOME PAGE HERE
Please explore this site by clicking the links on the left of this page.
You can hire me as a jazz pianist in Worcestershire, Worcester, Dudley, Kidderminster, Stourbridge, Halesowen, Malvern or Evesham. The music is ideal for weddings, corporate events, and parties.