Performing as a Pianist in West Sussex
II live in West Sussex, so I work as a pianist in the area as much as possible. This work takes me to many rural venues in the area. These venues range from historic buildings and castles to hotels and golf clubs. Most of the events I do in West Sussex are weddings. However, I do other kinds of events such as private parties, and corporate events.
From a Solo Pianist to a Jazz Band
Most of the time I travel around the West Sussex area as a solo pianist. But I am occasionally asked to provide larger line-ups such as duos and trios. Here is the full range of line-ups I offer.-ups I can offer:
Duo – piano and bass
Trio – piano, bass, and drums
Quartet – piano, bass, drums, and sax
If you contact me I can help you find a line-up that will match both your budget and space at your chosen venue.
The Music
I find that jazz is popular in West Sussex and people often hire me as a jazz pianist. My jazz piano style developed through listening to the great pianists of the past. These include jazz pianists such as Oscar Peterson, Erroll Garner, and Teddy Wilson. Other musicians who have made a great influence on me have been Nat King Cole, Louis Armstrong, and Ella Fitzgerald.
When I am performing at an event my main aim is to make my music entertaining. One of the ways I try to do this is by playing tunes that people are familiar with and know well. Furthermore, I try and make my music add sparkle to your event without drowning conversation.
I do a lot of weddings in West Sussex and it is as a wedding pianist that I am usually hired. Weddings demand that I have to be fluent in many styles of music. Moreover, I am often required to provide a different genre of music for each part of the wedding. The genres of music I play include rock, Latin, pop, classical, blues, and even sing-along.
My Work in West Sussex as a Sing-along Pianist
Recently, I have noticed a great increase in demand for me as a sing-along pianist. The events that need this style of music tend to be themed and informal. These tend to be Peaky Blinders, Cockney, and Wartime events.
Please see the singalong page for further details or visit my other website HERE.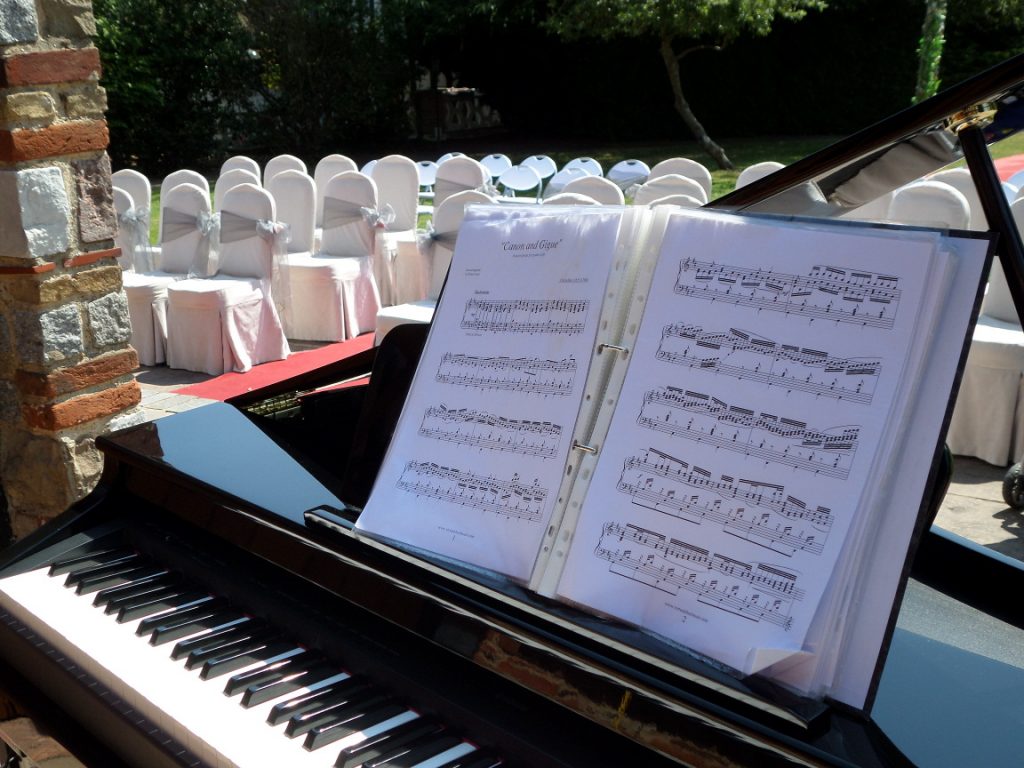 You can visit my HOME PAGE HERE
Please explore this site by clicking the links on the left of this page.
Here are some of the venues I've visited in East and West Sussex as a pianist:
The Black Duck, Warbleton, Heathfield, East Sussex TN21 9BD
Burrell Arms (The), Comercial Square, Haywards Heath, Mid Sussex RH16 1EA
St Edwards Catholic Social Club, Crawley, West Sussex RH10 7EQ
Horsted Place Hotel, Lewes Road, Little Horsted, Uckfield, East Sussex TN22 5TS
Ladies Mile Hotel, 2 Mackie Avenue, Brighton, East Sussex BN1 8RA
The British Queen, The Triangle, Eastbourne, Sussex BN20 9PG
Pallant House Gallery, 8-9 North Pallant, Chichester West Sussex, UK PO19 1TJ
Jeremy's Restaurant, Borde Hill, Haywards Heath, West Sussex RH16 1XP
The Park View, 159 Salvington Road, Durrington, Worthing, West Sussex BN13 2JR
Hilton Brighton Metropole, Kings Rd, Brighton BN1 2FU
The Coach House Restaurant, 59 Middle Street, Brighton, East Sussex BN1 1AL
King William 4th Room, 4/5 Pavilion Buildings, Brighton BN1 1EE
Arundel Town Hall, Maltravers Street, Arundel, West Sussex BN18 9AP
Hydro Hotel, Mount Road, Eastbourne BN20 7HZ
Highley Manor, Crawley Lane, Balcombe, West Sussex, RH17 6LA
The Barn, Causeway, Horsham, RH12 1HE
Park Barn, North St, Horsham RH12 1RJ
Stooks Restaurant, Billingshurst Road, Broadbridge Heath, Horsham, West Sussex RH12 3LN
You can hire me as a jazz pianist in West Sussex, Brighton, Eastbourne, Hastings, Chichester, Worthing, Crawley, Bognor Regis or Horsham. The music is ideal for weddings, corporate events, and parties.