Performing as a Pianist in Warwickshire
With its vast range of venues, Warwickshire is a wonderful area to work in as a pianist. Also, the county has a rich historical past and this is reflected in its many historic venues. Most of the events that I do in Warwickshire are weddings, but I also cover other types of events. These include corporate events' private parties, festivals, and charity events.
From a Solo Pianist to a Jazz Band
Work as a solo pianist in Warickshire is plentiful, but I can also provide larger line-ups. These range from duos up to a five-piece jazz band. Here is a full list of the line-ups I can offer:
Duo – piano and bass
Trio – piano, bass, and drums
Quartet – piano, bass, drums, and sax
If you contact me I can help you find a line-up that will match both your budget and space at your chosen venue.
The Music
I love jazz and Warwickshire provides me with a regular supply of work as a jazz pianist. Some people may be put off by the word jazz, but the style I play is of the older variety and has a more general appeal. My influences being the likes of Oscar Peterson, Louis Armstrong, Ella Fitzgerald, and Benny Goodman.
Above all, I try to make my music entertaining so that it sits perfectly in any social situation. One of the ways I try to achieve this is by playing tunes that people are familiar with and love. I hope that my music adds sparkle to your event without drowning conversation.
Wedding pianists are in demand in Warwickshire and this is a role I play most of the time. Playing the piano for weddings involves laying many styles of music – not just jazz. Weddings often require me to play a different genre of music for each part of the day. The styles I play include Latin, classical, pop, blues, rock, and even singalong.
My Work in Warwickshire as a Sing-along Pianist
Trends change and a recent one in the Warwickshire area is to book me as a sing-along pianist. These tend to be themed events and informal. Events that need this sort of music are often Cockney nights, Peaky Blinders evenings, and Wartimes celebrations.
Please see the singalong page for further details or visit my other website HERE.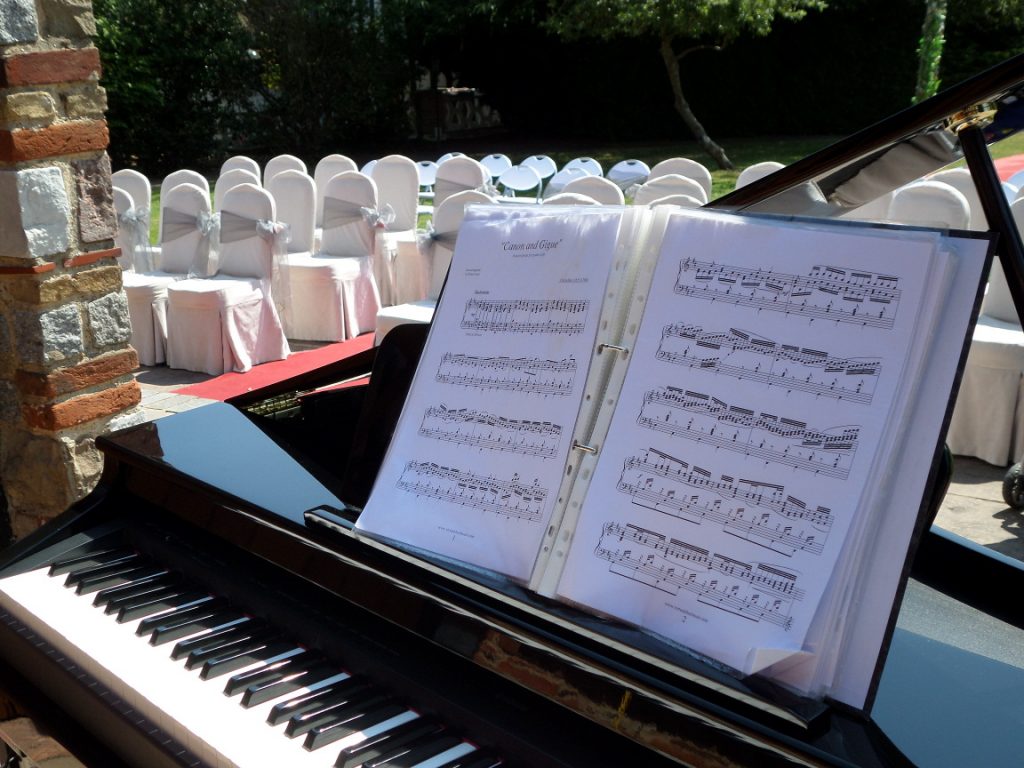 You can visit my HOME PAGE HERE
Please explore this site by clicking the links on the left of this page.
Here are some of the venues I've visited in Warwickshire as a pianist:
Lord Leycester Hospital, 60 High Street, Warwick, Warwickshire CV34 4BH
The Welcombe Hotel, Warwick Rd, Stratford-upon-Avon, Warwickshire CV37 0NR
Compton Verney, Stratford-upon-Avon, Warwickshire CV35 9HZ
Warwick House 10 Warwick Rd, Southam, Warwickshire CV47 0HN
You can hire me as a jazz pianist in Warwickshire, Warwick, Nuneaton, Rugby, Solihull, or Stratford upon Avon. The music is ideal for weddings, corporate events, and parties.