Performing as a Pianist in Suffolk
It is always a pleasure to spend time in the Suffolk area as a pianist and I always look forward to my next visit. Lovely venues and beautiful scenery are the norm in this area. Furthermore, the range of venues makes it the perfect area for weddings and all types of other events.
From a Solo Pianist to a Jazz Band
The biggest part of my work in Suffolk area is as a solo pianist, but I can provide larger line-ups. Thes line-ups range from duos up to a five-piece jazz band. Here is a full list of the line-ups I can offer:
Duo – piano and bass
Trio – piano, bass, and drums
Quartet – piano, bass, drums, and sax
If you contact me I can help you find a line-up that will match both your budget and space at your chosen venue.
The Music
A lot of my work in the Suffolk area is as a jazz pianist, but don't let this frighten you off. The style of music I play isn't ultra-modern, as I prefer an older style of jazz that has more general appeal. My influences are musicians like Nat King Cole, Louis Armstrong, Ella Fitzgerald, and Ben Webster.
My main aim is to make my music entertaining, and one of the ways I try to do this is by playing tunes that we all know and love. I hope that my music will add sparkle to your event without drowning conversation.
A lot of the events I do in the Suffolk are as a wedding pianist. Playing the piano for weddings involves playing many styles of music. Further to this, I am often asked to play a specific genre for each part of the wedding day. The styles I play include pop, blues, rock, Latin, classical, and even singalong.
My Work in Suffolk as a Sing-along Pianist
There has been a recent trend to book me in the Suffolk area as a sing-along pianist. The events that need this music include Peaky Blinders Wartime and Cockney events.
Please see the singalong page for further details or visit my other website HERE.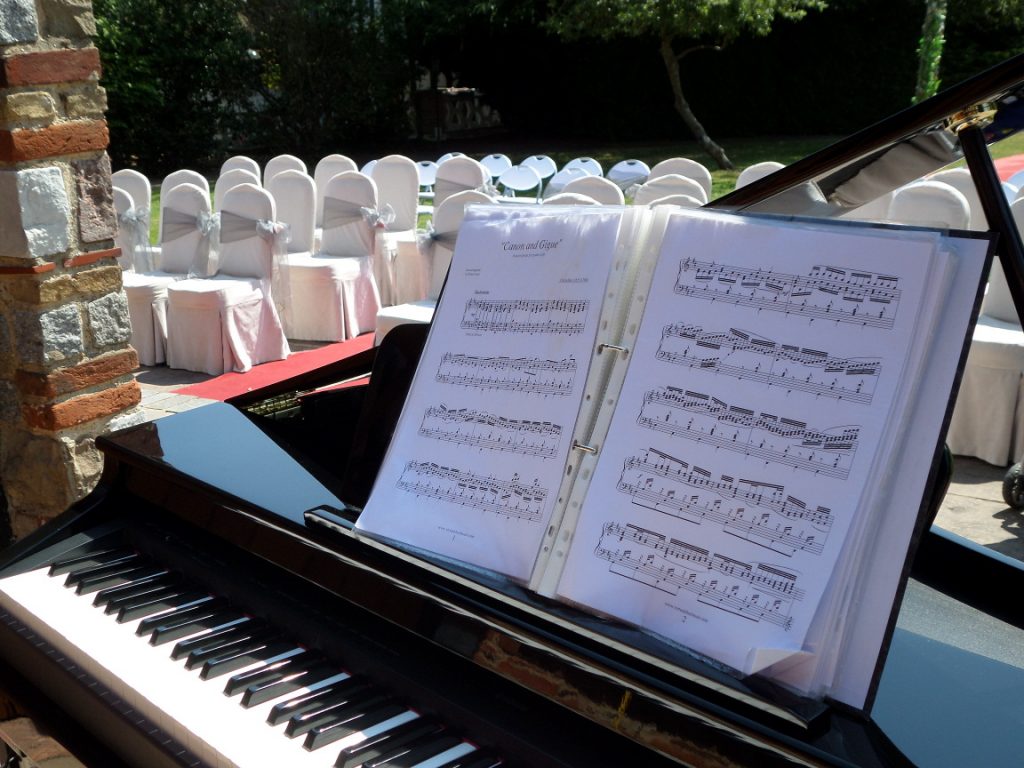 You can visit my HOME PAGE HERE
Please explore this site by clicking the links on the left of this page.
Here are some of the venues I've visited in Suffolk as a pianist:
RAF Honington, Bury St Edmunds, Suffolk IP31 1EE
Smeetham Hall Barn, Smeetham Hall Lane, Bulmer, Sudbury, Suffolk CO10 7EU
Butley Priory, Near Woodbridge, Suffolk IP12 3NR
Seckford Hall Hotel & Restaurant, Woodbridge, Suffolk, IP13 6NU
Little Glemham Woodbridge, Suffolk IP13 0BT
Hawstead Place, Hawstead, Bury St Edmunds, Suffolk IP29 4AB
Hengrave Hall, Bury St. Edmunds, Suffolk IP28 6LZ
The Athenaeum, Angel Hill, Bury St Edmunds, Bury Saint Edmunds IP33 1LU
You can hire me as a jazz pianist in Suffolk, Ipswich, Bury St. Edmunds, Lowestoft, Felixstowe or Sudbury. The music is ideal for weddings, corporate events, and parties.