Performing as a Pianist in Staffordshire
Throughout the year I do a reasonable amount of work as a pianist in the Staffordshire area. This is mainly due to the fact that there is a wide range of venues for people wishing to organise an event. The area is popular for weddings and it's my role as a wedding pianist that often brings me to Staffordshire. On the other hand, I play the piano for quite a lot of other occasions such as private parties and corporate events.
From a Solo Pianist to a Jazz Band
Staffordshire mostly provides me with work as a solo pianist, but I can offer larger line-ups. These range from duos and trios right up to a five-piece jazz band. here is a full list of the line-up I can offer:
Duo – piano and bass
Trio – piano, bass, and drums
Quartet – piano, bass, drums, and sax
If you contact me, I can help you find a line-up that matches both your budget and available space at the venue.
The Music
I really love jazz and my visits to Staffordshire are usually as a jazz pianist. My style of jazz piano has evolved through listening to the great pianists of the past. These include Erroll Garner, Oscar Peterson, Dudley Moore and George Shearing.
As mentioned earlier, a lot of my work in the Staffordshire area is as a wedding pianist. To be successful at this I have to be versatile. Just playing jazz is not enough. I often have to be able to play different styles for each part of the day, and this frequently includes classical music for the ceremony. The genres of music I cover include pop, jazz, blues, rock, Latin, classical, and even sing-along.
When I perform my main aim is to entertain. One of the ways I try to achieve this is by playing music that people know and love. I try to add sparkle to your event without drowning the conversation. Keeping the volume at a comfortable level is probably the most important thing I have to do. My music should encourage conversation, not kill it.
My Work as a Sing-along Pianist in Staffordshire
I've noticed a growing trend in the Staffordshire region to book me as a sing-along pianist. Furthermore, this has quickly become something that I love. This sort of music suits Cockney, Wartime, and Peaky Blinders themed events. However, I'm sometimes asked to organise a singalong for more formal occasions. These include weddings and Masonic evenings.
Please see the sing-along page or visit www.uksingalongpianist.co.uk for more information.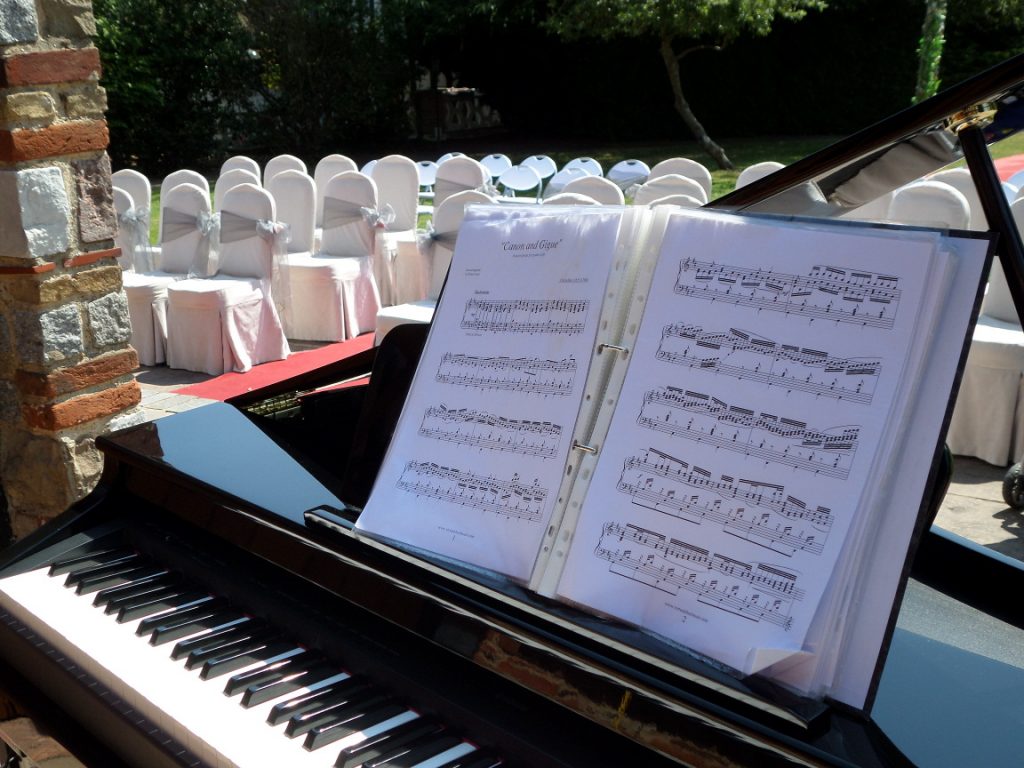 You can hire me as a jazz pianist in Staffordshire, Stoke-on-Trent, Tamworth, Newcastle-under-Lyme, Burton-upon-Trent, Stafford or Lichfield
The music is ideal for weddings, corporate events and parties.
Please visit my HOME PAGE HERE