Performing as a Pianist in Staffordshire
I always look foward to visiting Staffordshire as a pianist and I've performed in many of its beautiful venues. The bulk of my work in the area is as a wedding pianist. However, I do other kinds of events such as corporate events and private parties.
From a Solo Pianist to a Jazz Band
Staffordshire provides me with plenty of events as a solo pianist. The area also lso to these it occasional events requiring larger line-ups. The line-ups I can offer range from duos right up to a five-piece jazz band. Here is a full list of the line-ups I can offer:
Duo – piano and bass
Trio – piano, bass, and drums
Quartet – piano, bass, drums, and sax
If you contact me I can help you find a line-up that will match both your budget and space at your chosen venue.
The Music
A great deal of my work in Staffordshire is as a jazz pianist. The jazz I play isn't ultra-modern, but is an older style that I find to be accessible by most people. My piano style has evolved by listening to pianists such as Erroll Garner, Oscar Peterson and Teddy Wilson.Other influences have been Louis Armstrong, Frank Sinatra, and Ella Fitzgerald.
My main aim is to make my music entertaining so that it sits comfortably in any social situation. I hope that it adds sparkle to your event without drowning conversation. My main purpose is encourage conversation and eliminate awkward silences.
My work in the Staffordshire area as a wedding pianist entails fluency in all styles of music. Playing jazz isn't enough. Furthermore, it isn't uncommon for me to have to play specific styles of music for each part of the wedding day. The many styles I cover include pop, blues, classical, rock, Latin, and even classical.
My Work in Staffordshire as a Sing-along Pianist
Booking me as a sing-along pianist in the Staffordshire has been a recent trend. Doing this sort of music has become something I enjoy imensely. The events that require this type of music tend to be informal ones. These include Peaky Blinders evenings, Wartime events and Cockney nights.
Please see the singalong page for further details or visit my other website HERE.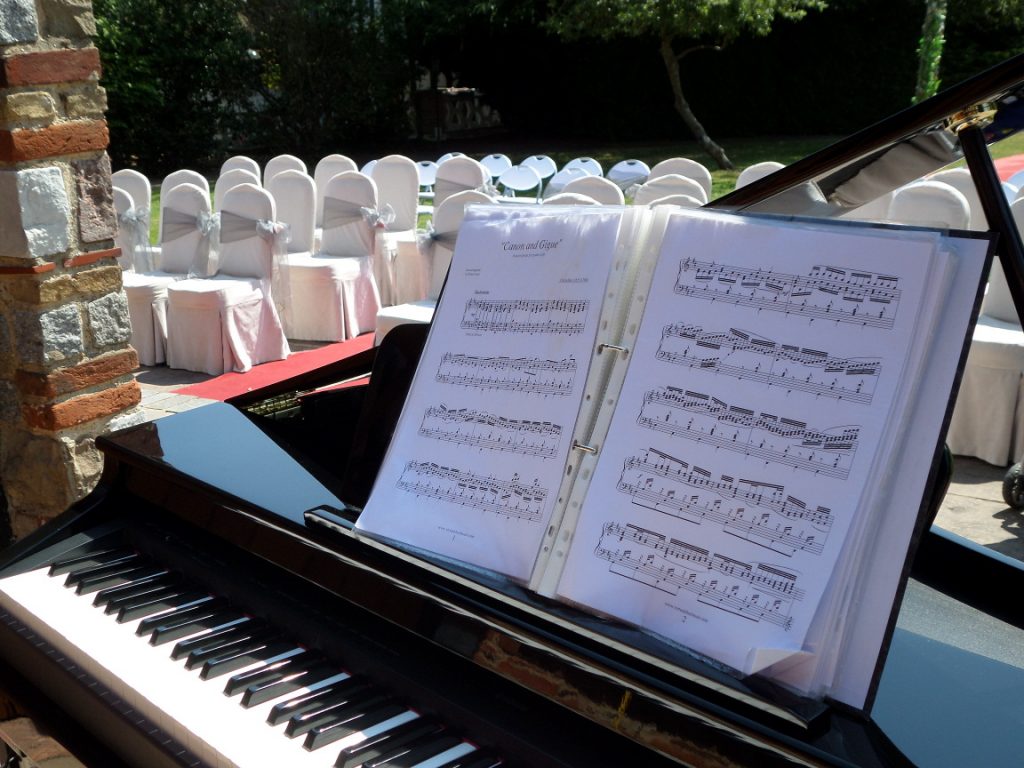 You can visit my HOME PAGE HERE
Please explore this site by clicking the links on the left of this page.
Here are some of the venues I've visited in Staffordshire as a pianist:
Packington Moor, Lichfield, Staffordshire WS14 9QB
Shugborough Hall, Milford, Nr Stafford, Staffordshire ST17 0XB
Swinfen Hall Hotel, Swinfen, Lichfield, Staffordshire WS14 9RE
Calf Heath Village Hall, Straight Mile, Calf Heath, Wolverhampton, Staffordshire WV10 7DW
Keele Hall, Keele University, Keele, Staffordshire ST5 5BG
You can hire me as a jazz pianist in Staffordshire, Stafford, Stoke on Trent, Wolverhampton, Walsall, Cannock, or Lichfield. The music is ideal for weddings, corporate events, and parties.