Performing as a Pianist in Somerset
Somerset has many stunning venues, and they provide me with a regular supply of work as a pianist. This work consists mostly of weddings as the region is a popular wedding destination. Apart from weddings, I play the piano for all sorts of other social occasions and parties. These include anniversaries, birthday parties, festivals, and corporate events.
From a Solo Pianist to a Jazz Band
A major part of my work in the Somerset area is as a soloist. However, apart from my work as a solo pianist, I can provide larger line-ups. These line-ups range from duos and trios right up to a five-piece jazz band. Here is a list of all the line-ups I offer:
Duo – piano and bass
Trio – piano, bass, and drums
Quartet – piano, bass, drums, and sax
The Music
I love jazz and I suppose most of the work I do in the Somerset region is as a jazz pianist. My jazz piano style has developed through listening to the great pianists of the past. These include Erroll Garner, Teddy Wilson, Dudley Moore, and Oscar Peterson.
I've talked about jazz, but to be successful as a wedding pianist I have to be able to play many styles of music. I am often required to play a different style of music for each part of the wedding day. For example, classical music is popular for ceremonies, and jazz is often requested for drinks receptions. The genres I play include classical, jazz, blues, rock, pop, Latin and even singalong.
Whenever I perform at an event, I try and make the music entertaining. There are many ways of doing this, but one of the ways is to play songs that people know and love. My main aim is to add some colour to your event without drowning conversation. I often find that live music is too loud and this is something that I try to address. I always welcome feedback so that I can get the volume just right.
My Work as a Sing-along Pianist in Somerset.
I have recently noticed a demand in the Somerset area for me as a sing-along pianist. This has become something I love and I do hope the demand continues. This style of music suits Cockney and Wartime themed event. However, I am sometimes asked to play sing-along music for more formal occasions such as weddings and masonic functions.
Please see the sing-along page or visit www.uksingalongpianist.co.uk for more information.
Here are some of the venues in Somerset where I have performed as a pianist:
Combe House Hotel, Holford, Somerset TA5 1RZ
Orchardleigh House, Orchardleigh Park, Frome, Somerset BA11 2PH
Priston Mill, Bath, Somerset BA2 9EQ
St. Audries Park, West Quantoxhead, Taunton, Somerset TA4 4DS
Tone Dale House, Wellington Somerset
The Longhouse – Mill on the Brue, Trendle Farm, Tower Hill, Bruton, Somerset BA10 0BA
The John Rennie – Bath Narrowboats, Sydney Wharf, Bathwick Hill, Bath, Somerset BA2 4EL
The Royal Crescent Hotel & Spa, 16 Royal Cres, Bath, Somerset BA1 2LS
The Pump Room, Stall Street, Bath, Somerset BA1 1LZ
Tythe Barn, Priston Mill, Priston, Bath, Somerset BA2 9EQ
Halswell House , Goathurst, Somerset TA5 2DH
Northover Manor Hotel, Ilchester, Nr Yeovil, Somerset, BA22 8LD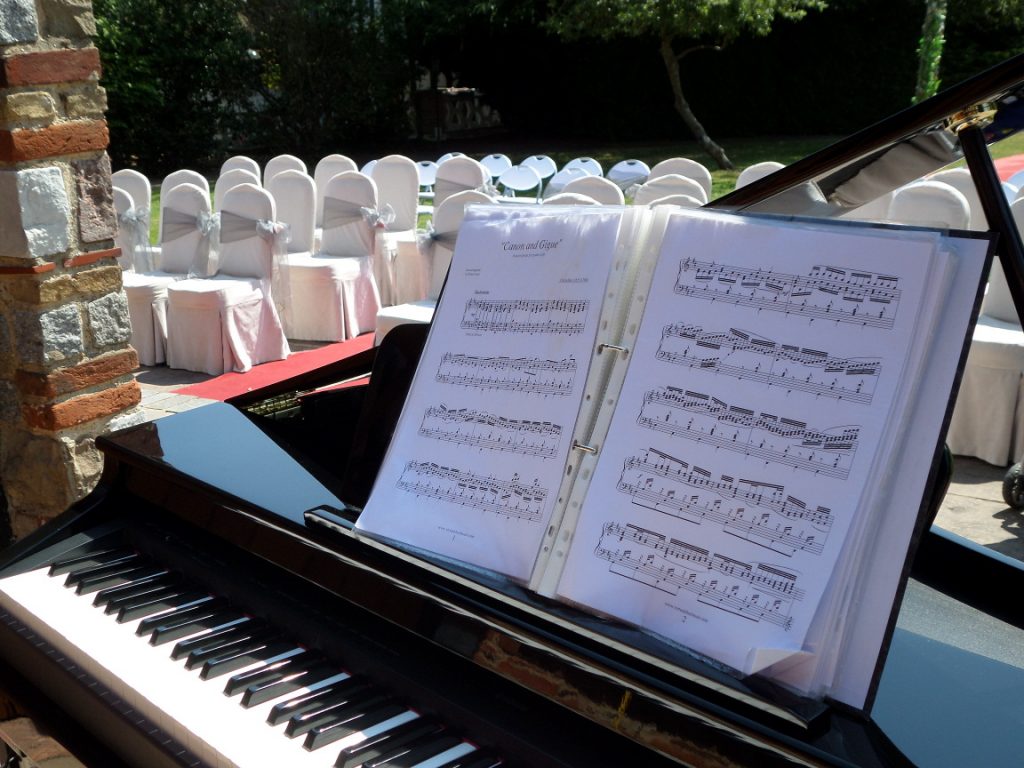 You can hire me as a jazz pianist in Somerset, Salisbury, Devizes, Chippenham, or Marlborough.
The music is ideal for weddings, corporate events and parties.
Please visit my HOME PAGE HERE