Performing as a Pianist in Shropshire
What a beautiful county, and luckily for me, Shropshire gives me plenty of work as a pianist. The county has many wonderful venues that host many weddings and other types of events. These weddings and events form the backbone of my work in the area.
From a Solo Pianist to a Jazz Band
More often than not, I'm hired as a solo pianist in the Shropshire area. However, I can provide anything from a duo right up to a five-piece jazz band. Here's the full range of line-ups I provide.
Duo – piano and bass
Trio – piano, bass, and drums
Quartet – piano, bass, drums, and sax
I can find a line-up that will match both your budget and available space at your chosen venue.
The Music
Most of the bookings in the Shropshire area are for me as a jazz pianist. My jazz piano style has developed through listening to the great jazz musicians of the past. These include Oscar Peterson, Teddy Wilson, and Erroll Garner.
My ultimate goal when playing the piano for an event is to make my music entertaining. One of the ways I try to do this is by playing songs that we all know and love. I try to add sparkle to your event without interfering with conversation.
My work as a wedding pianist in the Shropshire area requires me to be fluent in all styles of music. Furthermore, I am often required to perform different genres of music for each part of the day. Following on, the genres I play include pop, rock, classical, Latin, blues, and even singalong.
The recent trend of hiring me as a sing-along pianist in the Shropshire area has become something I love. The events that involve sing-alongs tend to be informal ones. However, I'm sometimes asked to play this sort of music for more formal events such as weddings.
Please see the singalong page for further details or visit my other website HERE.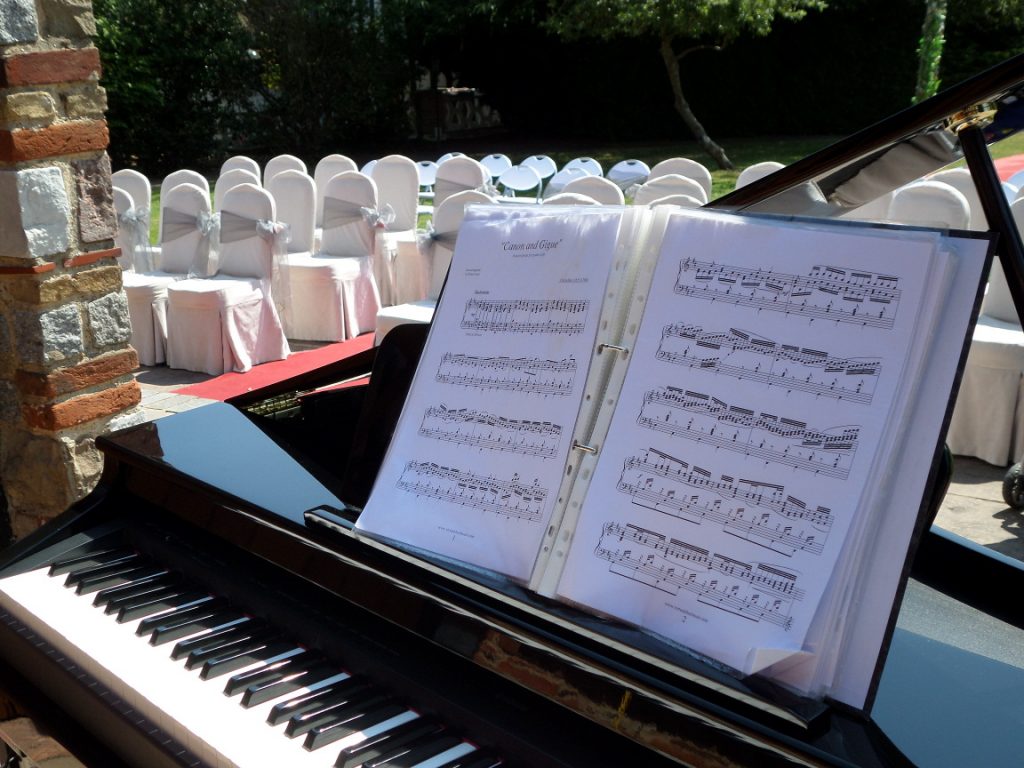 You can visit my HOME PAGE HERE
Please explore this site by clicking the links on the left of this page.
Here are some of the venues I've visited in Shropshire as a pianist:
Acton Reynald School, Shrewsbury, Shropshire SY4 4DX
Bringewood (The), Burrington, Ludlow, Shropshire SY8 2HT
Holiday Inn Hotel,Telford/Ironbridge, St Quentin Gate, Telford, Shropshire TF3 4EH
Macdonald Hill Valley Hotel Golf & Spa, Tarporley Road, Whitchurch, Shropshire SY13 4JH
Oakley Hall, Mucklestone, Market Drayton, Shropshire TF9 4AG
Goldstone Hall Hotel, Address: Goldstone Rd, Market Drayton TF9 2NA
You can hire me as a jazz pianist in Shropshire, Shrewsbury, Telford, Oswestry, Bridgnorth, Newport, or Ludlow. The music is ideal for weddings, corporate events, and parties.