Performing as a Pianist in Oxfordshire
Throughout the year Oxfordshire provides me with plenty of work as a pianist. Furthermore, most of the events I do in the area are as a wedding pianist. However, I do other types of events such as parties, and corporate events.
With its vast array of venues, Oxfordshire is the perfect place to hold a wedding or other type of event.
From a Solo Pianist to a Jazz Band
More often than not, my work in the Oxfordshire area is as a solo pianist, but I can provide larger line-ups. These line-ups range from duos right up to a five-piece jazz band. Here is a full list of the line-ups I can offer:
Duo – piano and bass
Trio – piano, bass, and drums
Quartet – piano, bass, drums, and sax
If you contact me I can help you find a line-up that will match both your budget and space at your chosen venue.
The Music
During the year I perform in the Oxfordshire mostly as a jazz pianist. I love jazz, and my piano style developed through listening to the greatest of jazz pianists. These include Oscar Peterson, Teddy Wilson, George Shearing and Erroll Garner.
My main aim is to make my music entertaining. Moreover, one of the ways I try to achieve this is by playing well-known tunes that people know. Furthermore, I try and inject a feel-good factor into my music. Making it add sparkle to an event without drowning conversation.
Oxfordshire presents me with lots of weddings to play, so a great amount of my work is as a wedding pianist. Also, playing for weddings entails playing many different genres and styles of music. The genres of music I play include pop, blues, rock, Latin, classical and, even sing-along.
My Work in Oxfordshire as a Sing-along Pianist
I have experienced a recent trend to hire me as a sing-along pianist in the Oxfordshire area. This has proved to be most enjoyable and I always look forward to playing this genre of music at events. The events that need this type of music tend to be informal ones. These include Peaky Blinders evenings, Wartime events, and Cockney nights.
Please see the singalong page for further details or visit my other website HERE.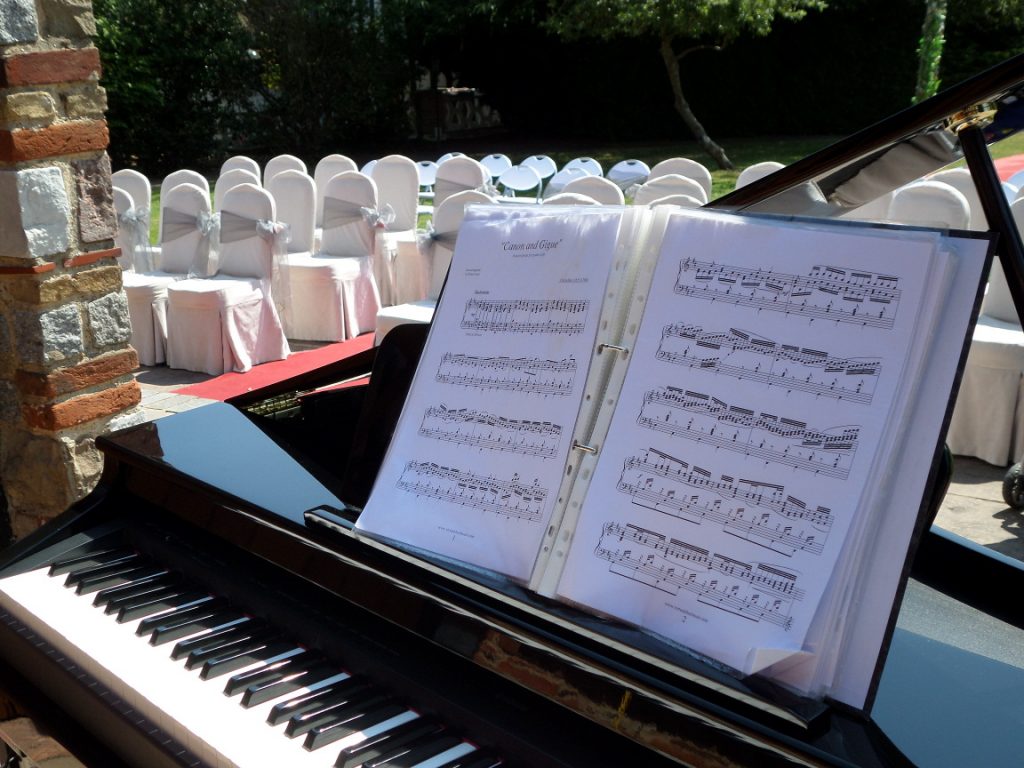 You can visit my HOME PAGE HERE
Please explore this site by clicking the links on the left of this page.
Here are some of the venues I've visited in Oxfordshire as a pianist:
Kiddington Hall, Kiddington, Near Woodstock, Oxfordshire OX20 1BX
RAF Benson, Wallingford, Oxfordshire OX10 6AA
Rhodes House, South Parks Road, Oxford, Oxfordshire OX1 3RG
Upper Reaches Hotel (The), Thames St, Abingdon, Oxfordshire. OX14 3JA ()
Weston Manor Hotel, Weston-on-the-Green, Oxfordshire, OX25 3QL
Oxfordshire Golf Hotel and Spa (The), Rycote Ln, Milton Common, Thame OX9 2PU
Coseners House, 15-16 Abbey Close, Abingdon, Oxfordshire OX14 3JD
Unipart House, Garsington Road, Cowley, Oxford, Oxfordshire OX4 2PG
Drunk Dry (The), Kidlington Oxfordshire OX5 2BT
You can hire me as a jazz pianist in Oxford, Banbury, Witney, Bicester, Henley on Thames, Carterton or Thame. The music is ideal for weddings, corporate events, and parties.