Performing as a Pianist in Northumberland
I don't visit Northumberland as a pianist that often, but I always enjoy working in this area. Most of the events I've played the piano for have been weddings. However, I have on some occasions performed at corporate events and private parties.
Northumberland is a rural and sparsely county, so it figures that most of the venues are in rural locations. These range from stately homes and castles to country house hotels.
From a Solo Pianist to a Jazz Band
Most of my work in Northumberland is as a solo pianist, yet there are some occasions when a larger line-up is needed. I can provide a range of line-ups from duos right up to a five-piece jazz band. Here is the full range I offer:
a) Duo – piano and vocals or piano and bass
b) Trio – piano, bass and vocals or piano, bass and drums
c) Quartet – piano, bass, drums and vocals or piano, bass, drums and sax
d) Five Piece Jazz Band – piano, bass, drums, sax and vocals
I can usually find a line-up that will match both your budget and available space at the venue.
The Music
I love playing jazz and most of the events I've done in Northumberland have hired me as a jazz pianist. My jazz piano style evolved through listening to the great pianists of the past. These include such musicians as Oscar Peterson, George Shearing, and Erroll Garner.
My main aim when I'm performing at an event is to make my music entertaining. I try and play tunes that people know and love. I endeavor to make my music add sparkle to an event without drowning conversation.
Although I'm often hired to play jazz, I often hired as a wedding pianist. Playing for weddings requires me to play many different styles of music. Furthermore, I'm often required to play a different style of music for each part of the wedding day. The genres of music I cover include pop, blues, rock, classical, Latin, and even singalong.
There's been a recent trend in Northumberland to book me as a sing-along pianist and it's something I enjoy. Mosty of the events that need this sort of music are Wartime and Peaky Blinders evenings. However, I am occasionally asked to provide this sort of music for formal occasions such as weddings.
Please see my singalong page for more information. Alternatively, visit my other website at www.uksingalongpianist.co.uk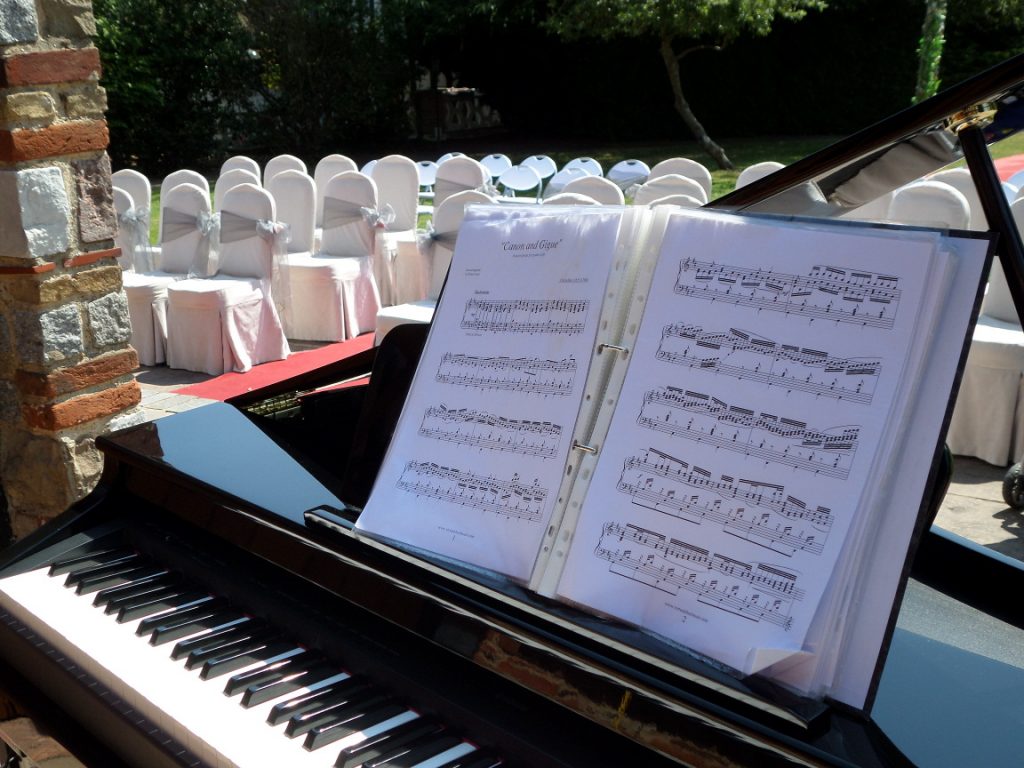 Please visit my HOME PAGE HERE
Please explore this site by clicking the links on the left of this page.
You can hire me as a jazz pianist in Northumberland. Also, I'll cover Newcastle upon Tyne, Berwick upon Tweed, Morpeth, Hexham or Alnwick.. Music for any party, wedding, or event.