Performing as a Pianist in Manchester
I have always enjoyed performing as a pianist in Manchester and I hope that I carry on doing so. Most of the venues are ideal for all types of events and I have visited most of them. Furthermore, the events that I've done have been mostly weddings. Most of the enquiries I receive are for me as a wedding pianist and I do love playing my part in a couple's big day.
From a Solo Pianist to a Jazz Band
Most of my visits to Manchester are as a solo pianist, but I do provide larger line-ups. These line-ups range from duos right up to a five-piece jazz band. I can offer are as follows:
Duo – piano and bass
Trio – piano, bass, and drums
Quartet – piano, bass, drums, and sax
If you contact me, I can find a line-up that will match both your budget and available space at your chosen venue.
The Music
The events that I've played for in Manchester have been varied, but most of them have required me as a jazz pianist. I was originally a classically trained pianist, but I developed a love of jazz at a very early age. My jazz pianos style then developed through listening to the great jazz pianists of the past. These include jazz pianists such as Teddy Wilson, Oscar Peterson, and Erroll Garner.
To be able to play for weddings, I have to be fluent at playing different styles of music. I often have to play for the ceremony, the drinks reception, and the wedding breakfast. Furthermore, I often have to play a different genre of music for each of these parts of the wedding day. The genres I cover as a pianist include pop, rock, blues, classical, Latin, and even singalong.
Manchester has given me quite a lot of work as a singalong pianist and it has all been really enjoyable. Old fashioned singalongs go well with many different types of events. But most of them are Peaky Blinders evenings, Wartime celebrations, and Cockney nights. Sometimes even formal events have a Cockney style singalong as part of the schedule.
Please see the singalong page for further details or visit my other website HERE.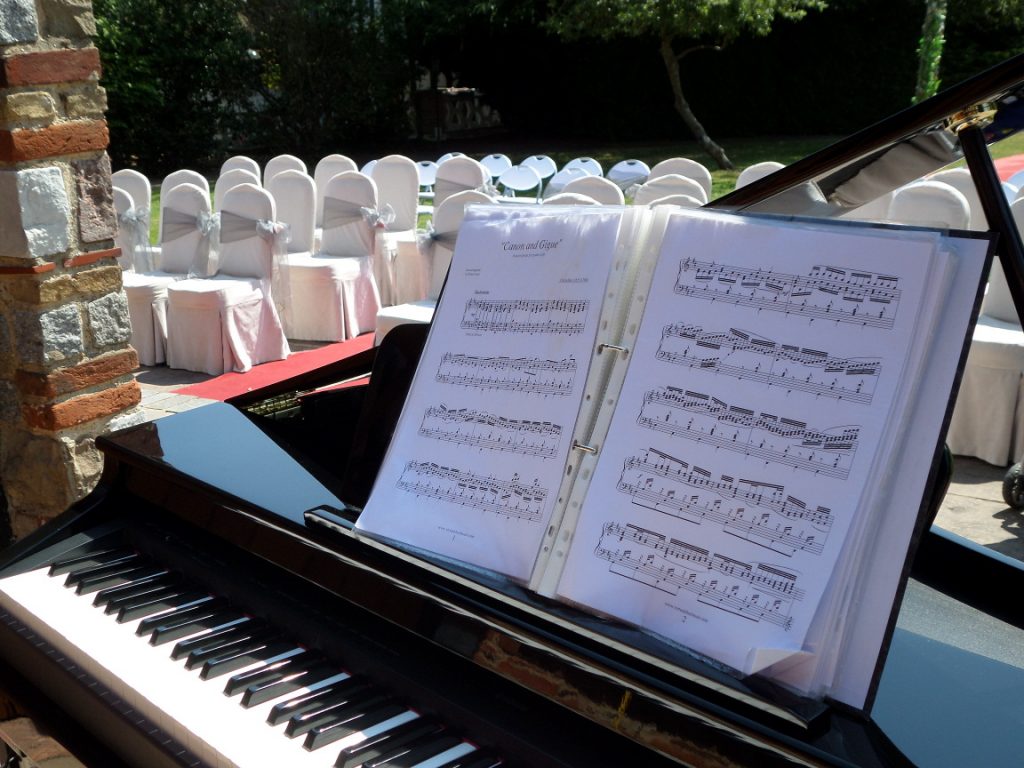 You can visit my HOME PAGE HERE
Please explore this site by clicking the links on the left of this page.
You can hire me as a jazz pianist in Manchester. The music is ideal for weddings, corporate events, and parties.