Performing as a Pianist in Lincolnshire
Lincolnshire provides me with plenty of work as a pianist and I always enjoy my visits to the area. These visits are usually in the form of weddings and my work as a wedding pianist has grown over the years. Lincolnshire has many wonderful venues that are ideal for all types of events. I've mentioned weddings, but I also do other types of events. These other events are mostly corporate events and private parties.
From a Solo Pianist to a Jazz Band
Performing as a solo pianist forms the bulk of my work, but I can also provide larger line-ups. These line-ups range from a simple duo (piano and bass) up to a five-piece jazz band. The full range of line-ups is as follows:
Duo – piano and bass
Trio – piano, bass, and drums
Quartet – piano, bass, drums, and sax
I can find a line-up that will match both your budget and available space at your chosen venue.
The Music
I big part of my work in the Lincolnshire area is as a jazz pianist. I love jazz and my piano style has evolved through listening to the great jazz pianists of the past. These pianists include Oscar Peterson, George Shearing, and Erroll Garner. Other influences include Louis Armstrong, Ben Webster, and Ella Fitzgerald.
Above all, I try and make my music entertaining and I play tunes that are well known. These are tunes that we all know and love. I hope that my music adds sparkle to your event without drowning conversation.
Because of my work as a wedding pianist, I have to be able to play many genres of music. These styles are diverse and range, from classical music to pop, rock, and even singalong.
The trend for hiring me as a singalong pianist is becoming more popular in the Lincolnshire area. Most of the events that need this style of music are themed events and tend to be informal. These include Cockney nights, Peaky Blinders evenings, and Wartime celebrations.
Please see the singalong page for further details or visit my other website HERE.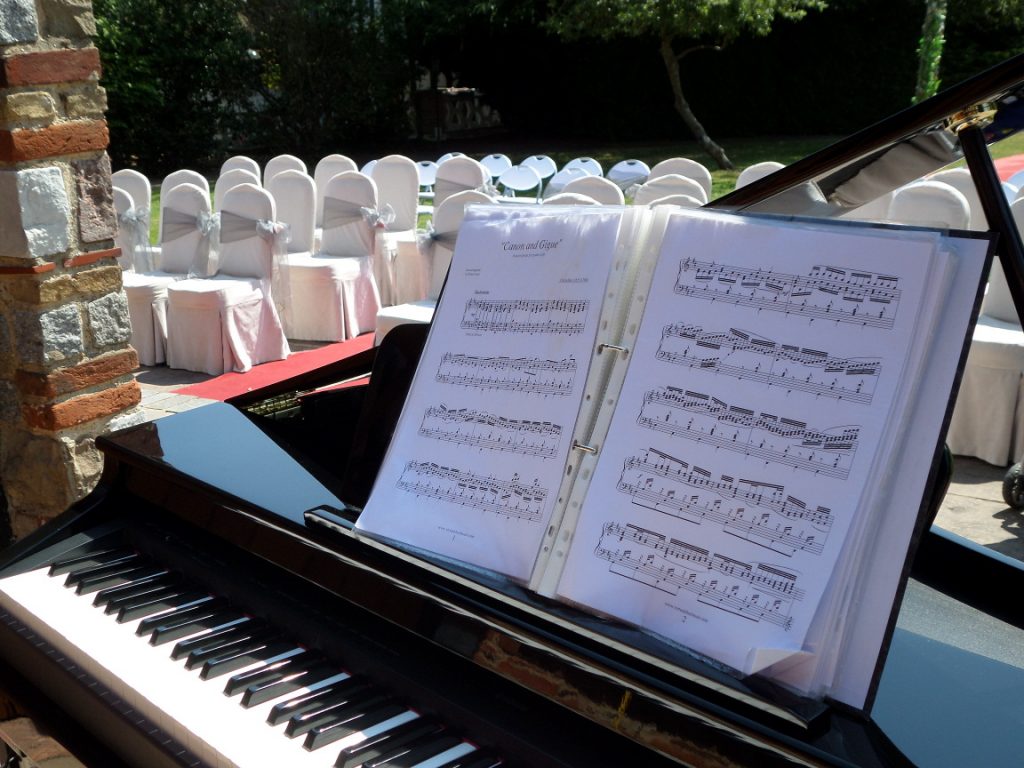 You can visit my HOME PAGE HERE
Please explore this site by clicking the links on the left of this page.
Here are some of the venues I've visited in Lincolnshire as a pianist:
RAF Cranwell, Sleaford, Lincolnshire NG34 8HB
Thatched Cottage (The), Sutterton, Boston, Lincolnshire PE20 2EZ
Hemswell Court, Lancaster Green, Hemswell Cliff, Gainsborough DN21 5TQ
Brackenborough Hotel, Cordeaux Cl, Louth LN11 0SZ
Whaplode Manor, Washway Road, Holbeach, Lincolnshire PE12 8AZ
Stubton Hall, Stubton, Newark, Nottinghamshire NG23 5DD
San Pietro Restaurant, 11 High Street, East Scunthorpe, North Lincolnshire DN15 6UH
Norton Lodge Hotel and Conference Centre, Old Harbour Farm, Norton Disney, Lincolnshire LN6 9JR
You can hire me as a jazz pianist in Lincolnshire, Lincoln, Grimsby, Scunthorpe, Boston, Grantham, Stamford, Skegness, or Louth. The music is ideal for weddings, corporate events, and parties.