Performing as a Pianist in Leeds, Yorkshire
I always enjoy my visits to Leeds as a pianist and yet I still haven't visited all its amazing venues. I haven't visited them all because there is a large choice and a lot of them are in the city itself. Most of them are ideal for weddings and I've performed at most of them as a wedding pianist.
One of the reasons I enjoy going up to Yorkshire is because it is my home county. Furthermore, I usually visit my family when I work in this region.
From a Solo Pianist to a Jazz Band
Most of the work I've done has been for weddings and most of them have been as a solo pianist. I can, however, provide line-ups starting with duos going right up to a five-piece jazz band. The line-ups I can offer are as follows:
Duo – piano and bass
Trio – piano, bass, and drums
Quartet – piano, bass, drums, and sax
If you contact me, I can find a line-up that will match both your budget and available space at your chosen venue.
The Music
Although I trained as a classical pianist, I have developed a keen interest in jazz and swing. Furthermore, my jazz piano style has developed over time by listening to the great pianists of the past. These jazz pianists are greats such as Oscar Peterson and Erroll Garner.
When I work as a wedding pianist I am often expected to be able to play all styles of music. It isn't uncommon for me to have to play specific genres of music for each part of the wedding day. The genres I cover include pop, rock, blues, classical, Latin, and even singalong.
Hiring me as a singalong pianist has been a recent trend and has become something I enjoy. The events that need this sort of music tend to be Wartime, Cockney, and Peaky Blinders themed. Although, there have been some more formal events that have had a singalong session as a feature. I've even had to organise sing-along sessions for some weddings
Please see the singalong page for further details or visit my other website HERE.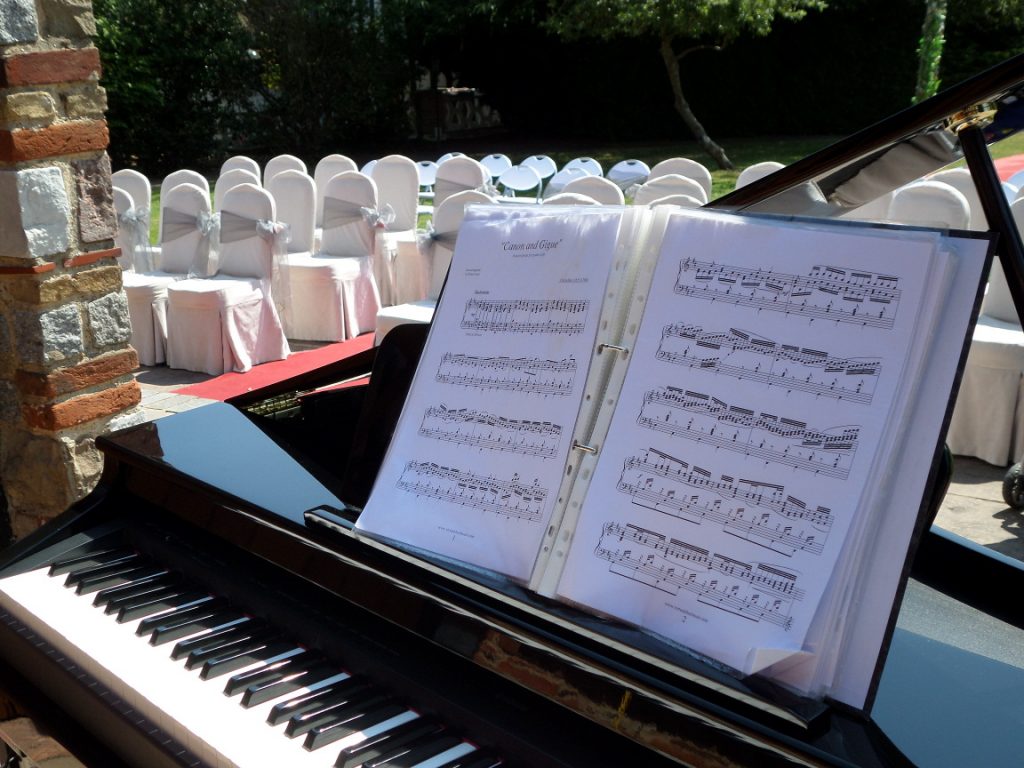 You can visit my HOME PAGE HERE
Please explore this site by clicking the links on the left of this page.
You can hire me as a jazz pianist in Leeds and Yorkshire The music is ideal for weddings, corporate events, and parties.