Performing as a Pianist in Lancashire
Throughout the year I make frequent visits to Lancashire as a pianist. The area's venues are diverse and there is plenty of choice for anyone arranging a wedding or event. Theses venues range from rural ones in the Forest of Bowland to more modern restaurants and hotels in the towns and cities. Lancashire gives me many weddings, but I do more than my fair share of parties and corporate events.
From a Solo Pianist to a Jazz Band
Performances as a solo pianist form the bulk of my work in Lancashire, but I can offer other line-ups. These range from duos and trios right up to a five piece jazz band. Here is a list of all the line-ups I offer:
Duo – piano and bass
Trio – piano, bass, and drums
Quartet – piano, bass, drums, and sax
The Music
There is a big jazz scene in Lancashire and I am often hired as a jazz pianist in the area. . I love jazz and my jazz piano style has evolved through listening to the great pianists of the past. These great musicians include the likes of Erroll Garner, Art Tatum, and George Shearing. The jazz I play is an older style of jazz which seems to have more general appeal. Furthermore, the songs I play are well known and typically performed by performers such as Frank Sinatra and Ella Fitzgerald.
I mentioned jazz, but just being able to play jazz is not enough. In order to be a wedding pianist, I have to be versatile and be able to play all styles of music. Furthermore, I often have to play a different style of music for each part of the wedding day. The genres of music I play include pop, rock, Latin, classical, blues, and even sing-long.
My main aim as a performer is to make my music entertaining. I also hope that my music adds sparkle to your event without drowning conversation.
There has been a recent trend in in Lancashire to hire me as a sing-along pianist. This sort of music goes down well with Cockney and Wartimes themed evenings. Also the music seems to suit Peaky Blinders parties which are becoming increasingly popular. Please see sing-along page or visit www.uksingalongpianist.co.uk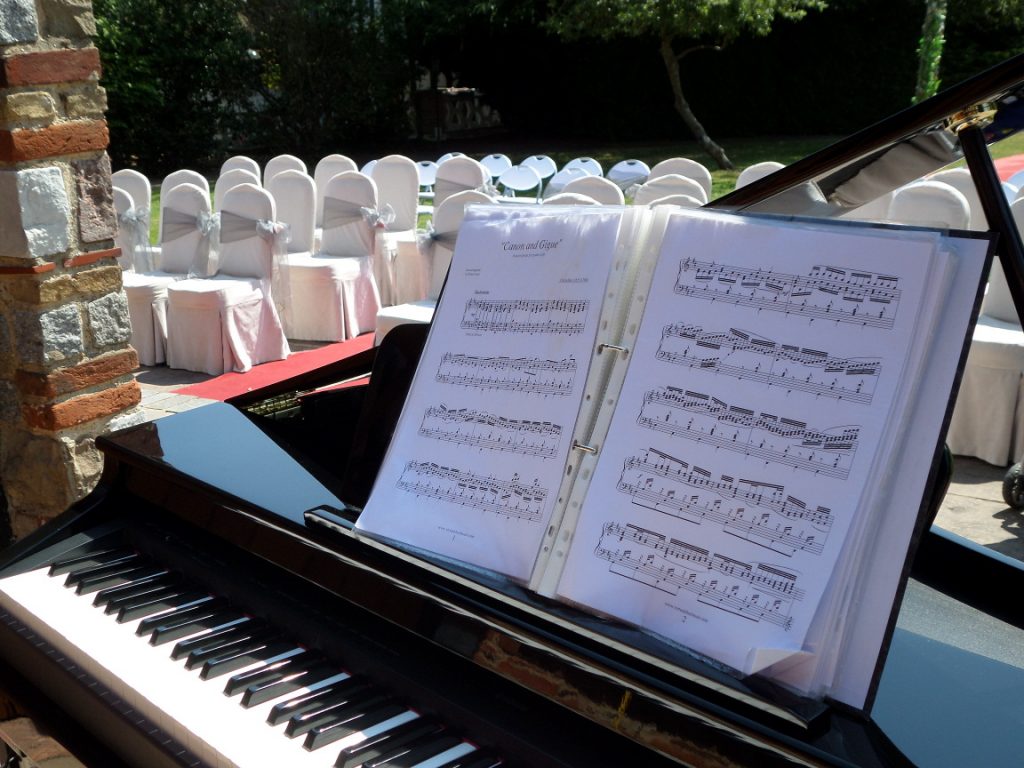 You can hire me as a jazz pianist in Blackpool, Blackburn, Lancaster, Burnley or any other area of Lancashire
The music is ideal for weddings, corporate events and parties.
Please visit my HOME PAGE HERE
Here are the county's principal towns and cities that I perform in: Accrington, Blackburn, Blackpool, Burnley, Chorley, Cleveleys, Leyland, Lytham St. Anne's, Masefield, Morecambe, Nelson, Preston, Rossendale, and Skelmersdale.