Performing as a Pianist in County Lancashire
There are a lot of fine venues in Lancashire and I have performed as a pianist in many of them. These venues range from historic buildings and to golf clubs and luxury hotels. Moreover, this venue choice makes the region a favourite wedding destination for many couples.
From a Solo Pianist to a Jazz Band
Most of the events that I have played the piano for have required me to play solo. However, I can provide a range of line-ups from duos right up to a five-piece jazz band. The full range of line-ups is as follows:
Duo – piano and bass
Trio – piano, bass, and drums
Quartet – piano, bass, drums, and sax
I can find a line-up that will match both your budget and available space at your chosen venue.
The Music
I love jazz, and my piano style has developed through listening to the great jazz pianists of yesteryear. These great musicians have included the likes of Erroll Garner and Oscar Peterson.
I have performed at many events in Lancashire and most of these have been weddings. Being a wedding pianist requires me to be adept at playing many styles of music. Furthermore, I am often needed to play a different genre of music for each part of the wedding day. The genres I play include pop, rock, Latin, classical, blues, and even singalong.
The trend to book me as a singalong pianist is something quite new and it has become something I love. Most of the events are Cockney nights, Wartime celebrations, and Peaky Blinders evenings. Further to these, some formal events such as weddings often feature a singalong at some point.
Please see the singalong page for further details or visit my other website HERE.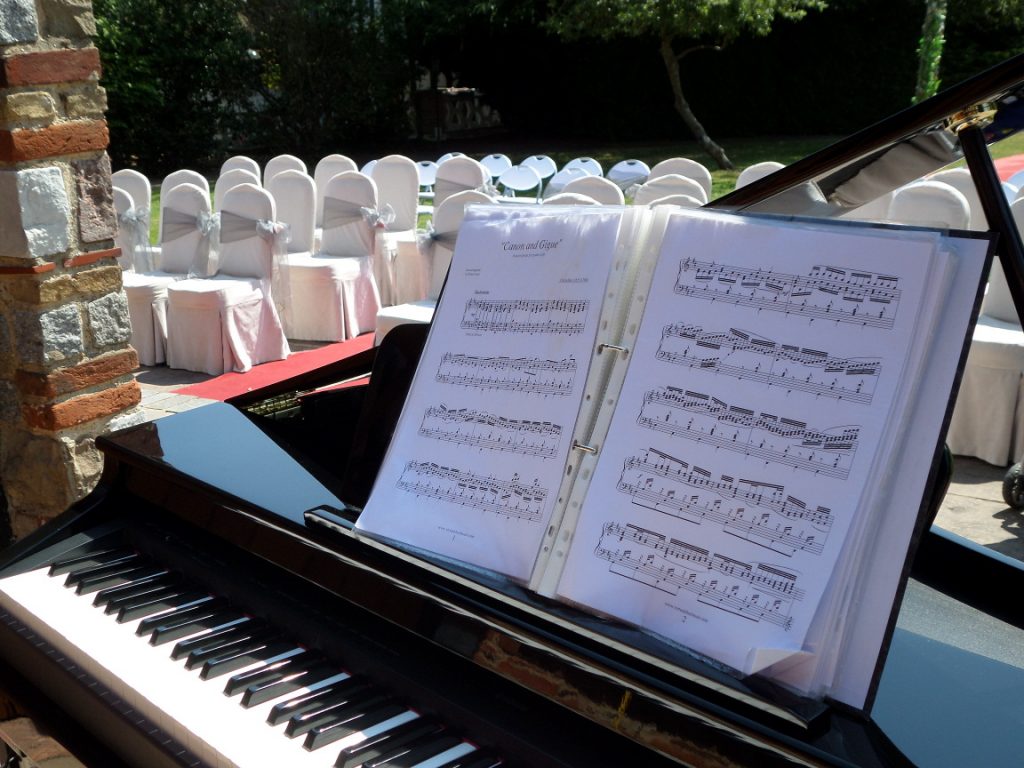 You can visit my HOME PAGE HERE
Please explore this site by clicking the links on the left of this page.
Here are some of the venues I've visited in Lancashire as a pianist:
Farington Lodge Hotel, Stanifield Lane, Farington, Preston, Lancashire PR5 2QR
Ferraris Country House, Hotel & Restaurant, Chipping Lane, Thornley, Longridge, Preston PR3 2TB
Formby Golf Club, Golf Road, Formby, Lancashire L37 1LQ
Marine Hall, The Esplanade Fleetwood FY7 6HF
Inn At Whitewell (The), Clitheroe, Lancs. BB7 3AT
You can hire me as a jazz pianist in Lancashire, Lancaster, Liverpool, Preston, Bolton, or Warrington. The music is ideal for weddings, corporate events, and parties.