Performing as a Pianist in Herefordshire
I perform in Herefordshire as a pianist once or twice a month, which isn't anywhere near as often as I should like. It's beautiful countryside and stunning venues make a perfect setting for any wedding. Although most of my work is as a wedding pianist, Herefordshire provides me with other events.
From a Solo Pianist to a Jazz Band
Most of the events in Herefordshire require me to perform as a solo pianist. However, I also perform as a duo and in a range of line-ups right up to a five-piece band. The full range is as follows:
Duo – piano and bass
Trio – piano, bass, and drums
Quartet – piano, bass, drums, and sax
I can find a line-up that will match both your budget and available space at your chosen venue.
The Music
I love jazz and my piano style has evolved through listening to the great jazz pianists of the past. These pianists include the likes of Oscar Peterson, Erroll Garner, and George Shearing. I've also been influenced by other great jazz musicians such as Louis Armstrong, Ella Fitzgerald and Ben Webster.
I perform a lot as a wedding pianist in Herefordshire and this requires me to be able to perform all styles of music. Furthermore, couples often have a different style of music for each part of their wedding day. The genres I play are pop, rock, Latin, classical, and even singalong.
Hiring me as a singalong pianist has been a recent thing and has become something that I love. Most of the events that need this style of music tend to be Cockney and Wartime themed. Yet, I have also had to provide this type of music for more formal events such as weddings.
Please see the singalong page for further details or visit my other website HERE.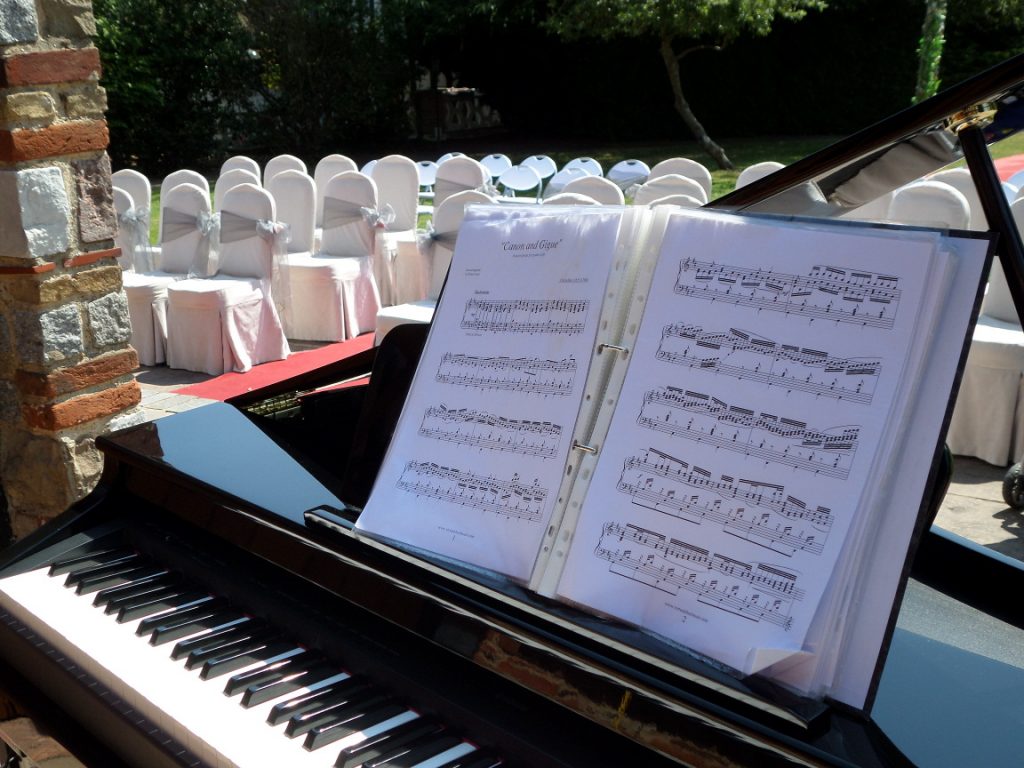 You can visit my HOME PAGE HERE
Please explore this site by clicking the links on the left of this page.
You can hire me as a jazz pianist in Herefordshire, Hereford, Leominster, Ledbury or Bromyard. The music is ideal for weddings, corporate events, and parties.