Performing as a Pianist in County Durham
I love visiting County Durham and playing the piano in this beautiful county. Because the county is very scenic, many of its venues are in stunning locations. Also, it does have an amazing choice of venues, if you take into account Durham's diminutive size. There's no wonder that I work so much in the area as a wedding pianist.
As I've said earlier, I love working in County Durham and I'm definitely going to make it in my way to work there more often.
From a Solo Pianist to a Jazz Band
Nearly all my work in County Durham is as a solo pianist. But solo piano isn't the only thing I have to offer. I also offer line-ups from duos right up to a five-piece jazz band. The full range of line-ups is as follows:
Duo – piano and bass
Trio – piano, bass, and drums
Quartet – piano, bass, drums, and sax
I can find a line-up that will match both your budget and available space at your chosen venue.
The Music
I am a jazz pianist foremost. My piano style developing through listening to the great pianists of the past. These pianists include the likes of George Shearing, Erroll Garner, and Teddy Wilson. Other musical influences are Ella Fitzgerald, Ben Webster, and Louis Armstrong
My work as a wedding pianist requires me to be fluent at playing many styles of music. The many genres of music I play include pop, rock, Latin, classical, blues and even singalong.
The trend for singalong pianists is a recent one and has become something I love. The events that need this sort of music are mostly Wartime and Cockney themed events. Although, singalongs are becoming a feature of more formal events such as weddings.
Please see the singalong page for further details or visit my other website HERE.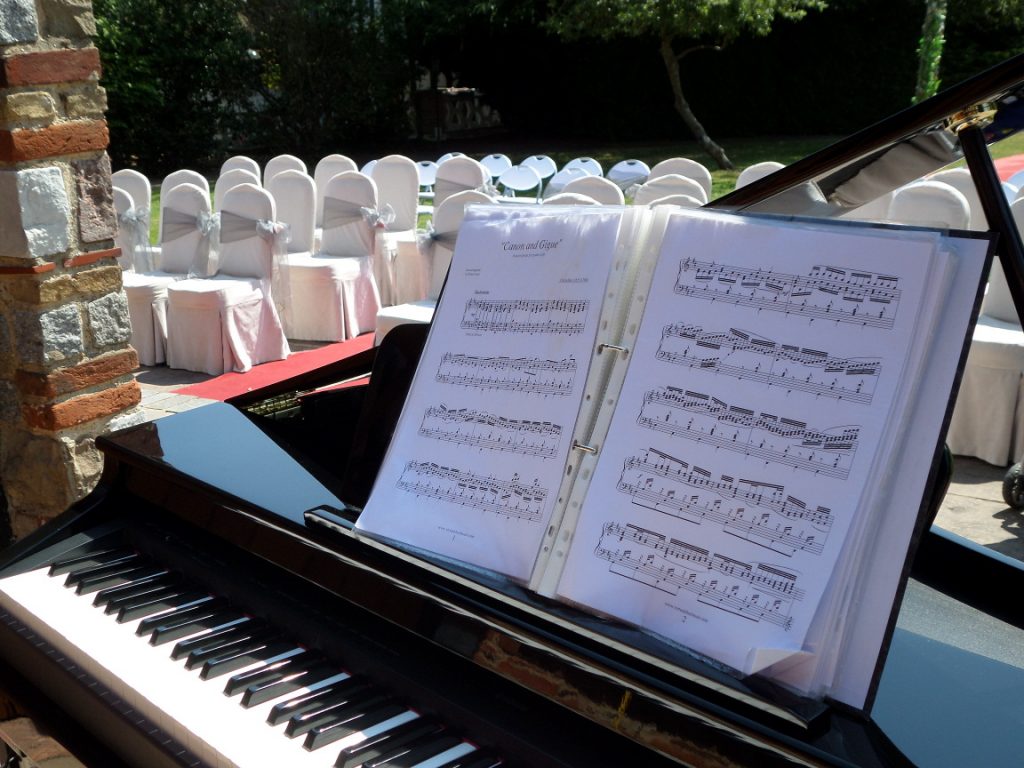 You can visit my HOME PAGE HERE
Please explore this site by clicking the links on the left of this page.
Here are some of the venues I've visited in Durham as a pianist:
Hardwick Hall Hotel, Sedgefield, Co. Durham TS21 2EH
Headlam Hall, Headlam, Darlington, Durham DL2 3HA
Morritt Arms Hotel (The), Greta Bridge, Nr Barnard Castle, Durham DL12 9SE
You can hire me as a jazz pianist in Durham, Sunderland, Stockton on Tees, Darlington, Hartlepool, Gateshead, or Washington The music is ideal for weddings, corporate events, and parties.