Performing as a Pianist in Devon
I love my visits to Devon as a pianist and I just wish that I could go there more often. The county is very rural and a lot of the venues are historical buildings in scenic locations. In addition, there are some more modern hotels and restaurants in Plymouth, Exeter, and Torquay. With its amazing range of venues, it isn't surprising that the area is very popular for weddings. Moreover, most of the events I do in Devon are as a wedding pianist. Although I do other events such as corporate events and private parties.
From a Solo Pianist to a Jazz Band
Throughout the year Devon provides me with a lot of work as a solo pianist, but I can offer larger line-ups. These range from duos (e.g piano and bass) right up to a five piece jazz band. Here is a list of all the line-ups I offer:
Duo – piano and bass
Trio – piano, bass, and drums
Quartet – piano, bass, drums, and sax
The Music
I developed an interest in jazz at a very early age and jazz piano has become a specialty of mine. However, in order to be a wedding pianist, I have to be versatile. Playing jazz is not enough. It isn't uncommon for me to be asked to play a different style of music for each part of the wedding day. In addition to jazz, I play blues, Latin, rock, pop, classical, and even sing-along.
I always try and make my music entertaining and I hope that I add sparkle to an event without drowning conversation.
There has been a recent trend in Dorset to hire me as a sing-along pianist. This sort of music is very popular for Cockney nights and Wartime celebrations. Please see sing-along page or visit www.uksingalongpianist.co.uk
Here are some of the venues in Devon where I have performed as a wedding pianist: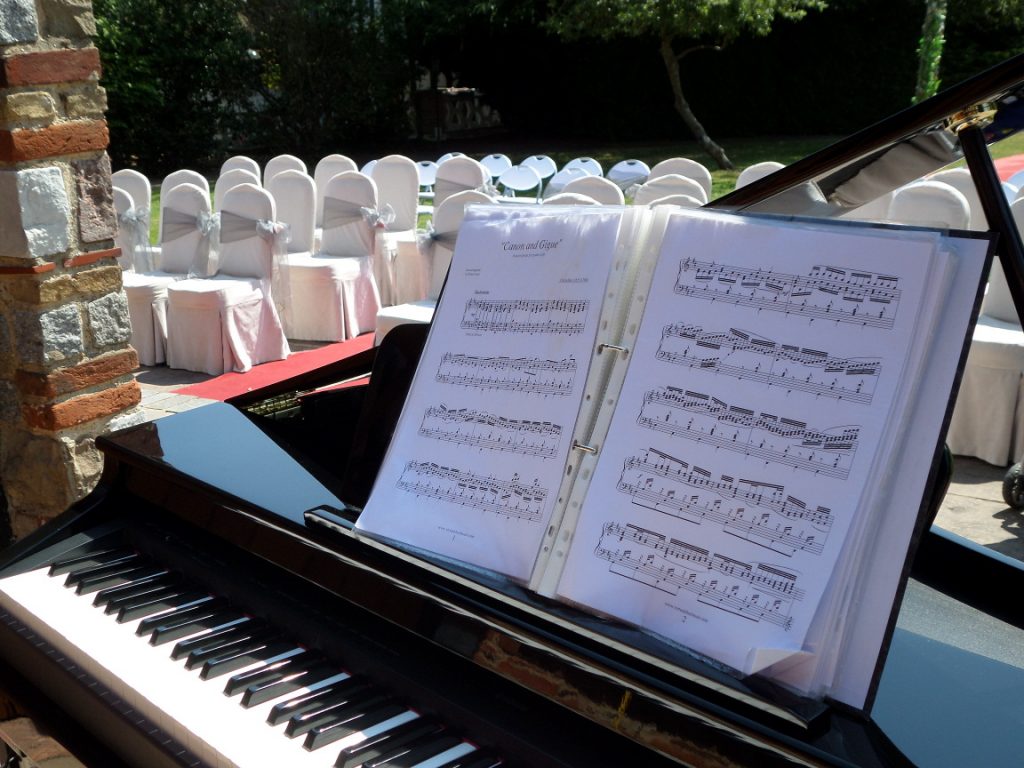 You can hire me as a jazz pianist in Exeter, Plymouth, Exmouth, Torquay, Barnstaple or any other area of Devon
The music is ideal for weddings, corporate events and parties.
Please visit my HOME PAGE HERE