Performing as a Pianist in Cumbria
Cumbria is a stunning county and I can't do enough work as a pianist in this wonderful area. Furthermore, there are quite a lot of lovely venues scattered throughout the countryside. They are mostly country house hotels, but there is plenty of variety for those wishing to get married.
I grab every opportunity I can to play the piano in Cumbria and hope that there are many more occasions coming up.
From a Solo Pianist to a Jazz Band
I do a lot of work as a solo pianist in Cumbria. Furthermore, a lot of this work is providing music for weddings. But if you are looking for a larger line-up, I can provide a range from duos right up to a five-piece jazz band. The full range is as follows:
Duo – piano and bass
Trio – piano, bass, and drums
Quartet – piano, bass, drums, and sax
I can find a line-up that will match both your budget and available space at your chosen venue.
The Music
My passion for music lies foremost in jazz. Moreover, my piano style developed by listening to the great pianists of the past. These pianists include the likes of George Shearing, Erroll Garner, and Oscar Peterson.
Apart from jazz, I do also enjoy playing music from other genres. I often perform in Cumbria as a wedding pianist and the ability to play different styles of music is a must. To clarify, it isn't uncommon for a couple to ask for different styles of music for each part of their wedding day. These genres I play include pop, rock, Latin, classical, blues, and even singalong.
The demand for me as a singalong pianist in Cumbria is a recent trend and has become something that I love. A lot of the events that need this style of music are wartime themed and are often in British Legion Clubs. Yet, there are more and more weddings that have a good old fashioned singalong as a feature of the day.
Please see the singalong page for further details or visit my other website HERE.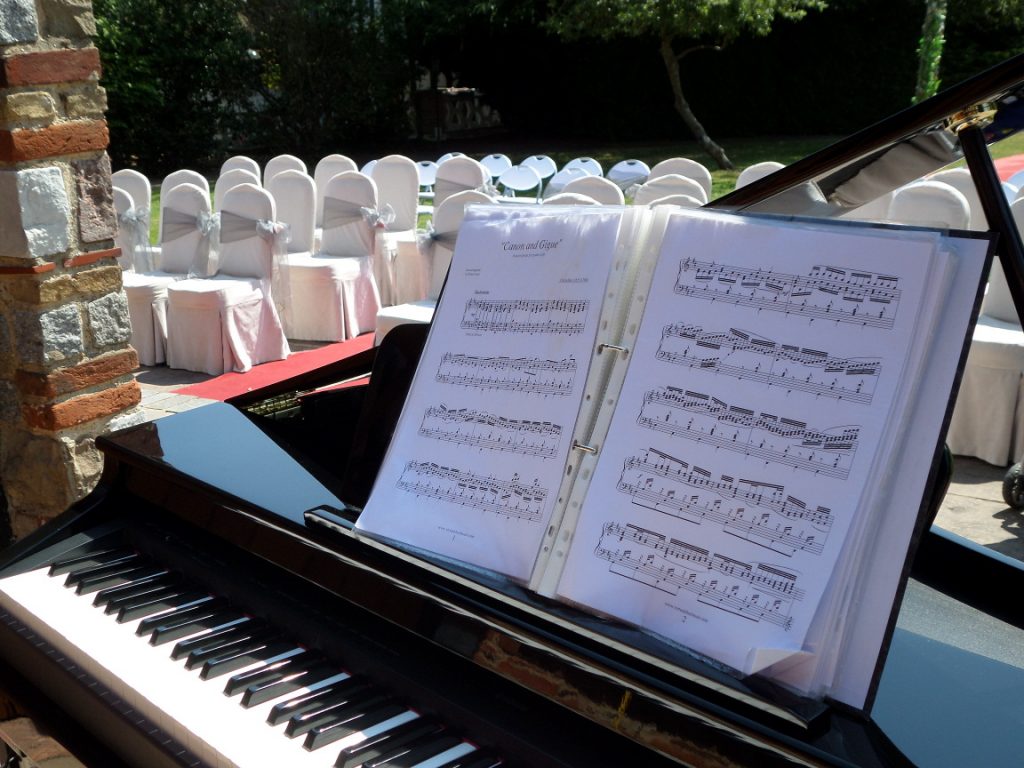 You can visit my HOME PAGE HERE
Please explore this site by clicking the links on the left of this page.
You can hire me as a jazz pianist in Cumbria, Carlisle, Whitehaven, Workington, Penrith, Keswick, or Brampton. The music is ideal for weddings, corporate events, and parties.