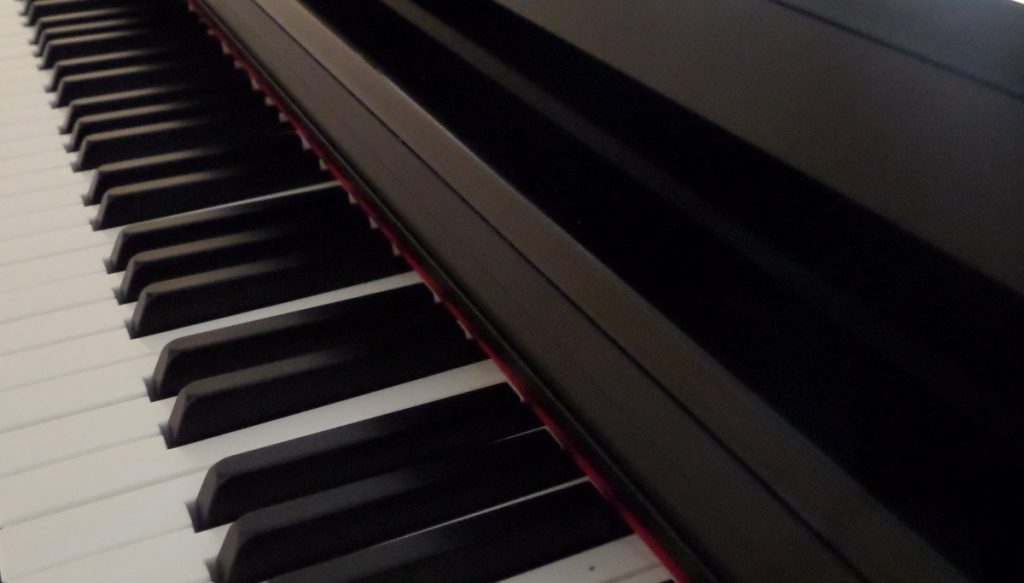 Performing as a Pianist in Leatherhead
My name is Eugene Portman and I work as a pianist in Leatherhead on quite a regular basis. This is really handy for me as the isn't far from where I live. The town is very popular as a wedding destination as is the rest of Surrey. This must be in part due to the vast number of venues available in the area.
Most of my work is as a wedding pianist and The Leatherhead area seems to provide me with plenty of this kind of work. Nonetheless, I do receive more than my fair share of corporate events and private parties.
From a Solo Pianist to a Jazz Band
For some reason, quite a lot of my work in the Leatherhead and Surrey area is as a solo pianist. Yet there are events that come up that need a larger line-up. I do have the answer and I can offer a range of line-ups from a duo to a five-piece jazz band. Here is the full range I offer:
a) Duo – piano and vocals or piano and bass
b) Trio – piano, bass and vocals or piano, bass and drums
c) Quartet – piano, bass, drums and vocals or piano, bass, drums and sax
d) Five Piece Jazz Band – piano, bass, drums, sax and vocals
Please contact us for help with the best type of line up for your event.
The Music
I play a lot of jazz piano and I love music from the jazz and swing era. My style as a jazz pianist has developed through listening to the great musician of the past. These include: Oscar Peterson, George Shearing and Erroll Garner.
As mentioned earlier, I do a lot of weddings and to work as a wedding pianist I have to be adept at all styles of music. luckily I do cover many different styles. These styles include blues, Latin, classical, pop, rock and even singalong
Whether you hire me as a soloist or in a larger line-up, I try and give the music a 'feel good' quality. I hope that as a result, my music sits well in any social situation. Adding sparkle to your event without drowning conversation.
My Work as a Sing-along Pianist in Leatherhead
The demand for me as a singalong pianist is growing fast in Leatherhead and the rest of Surrey. Cockney theme events are on the rise and pub singalong pianists play an important part.
For more information please see singalong page. Alternatively, you can visit my other website at www.uksingalongpianist.co.uk for more details about my singalong work.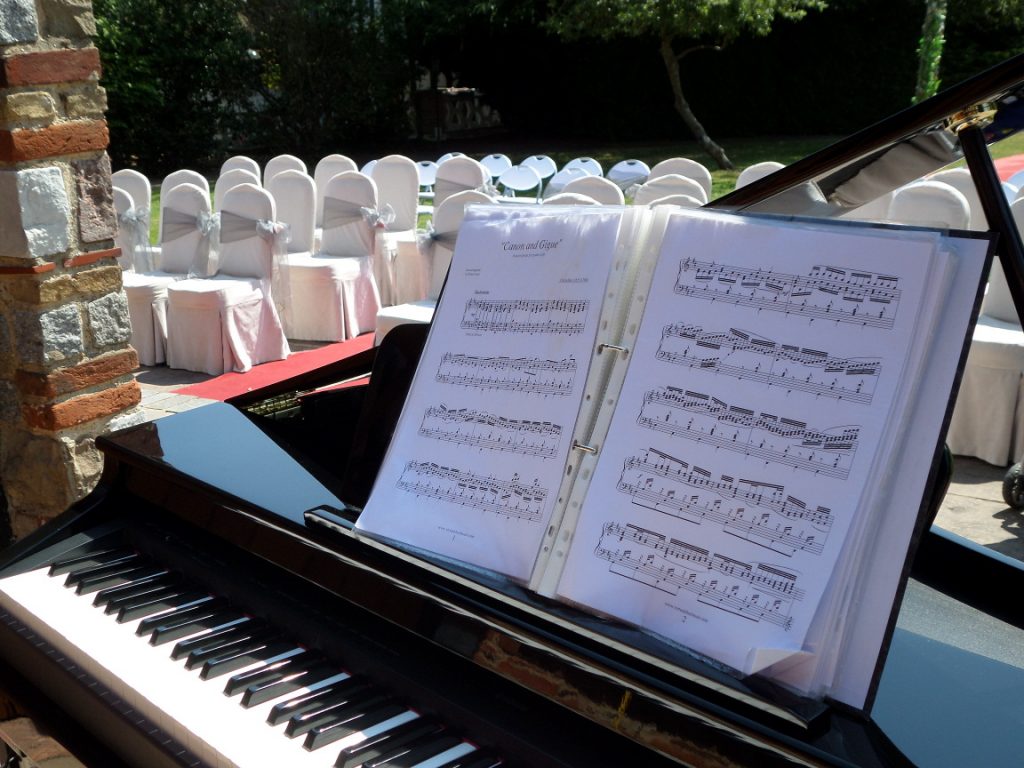 Here are the venues in Leatherhead and Surrey that I've visited as a pianist:
Bookham Grange, Little Bookham, Leatherhead, Surrey. KT23 3HS
Red Barn (The). Tandridge Lane, Blindley Heath, Surrey, RH7 6LL
Sandhurst Military Academy, Sandhurst,Camberley, Surrey GU15 4PQ
St Georges Hill Lawn Tennis Club, St Georges Hill, Weybridge, Surrey KT13 0LL
The Savill Court Hotel Wick Lane, Englefield Green, Egham, Surrey. TW20 0XN
Addington Palace, Gravel Hill, Addington Village, Surrey CR0 5BB
Clandon House, West Clandon, Guildford, Surrey GU4 7RQ
Denbies Vineyard London Road, Dorking, Surrey. RH5 6AA (venue page)
Farnham Castle Conference Centre, Farnham, Surrey GU9 0AG
Burhill Golf Club, Burwood Road, Walton on Thames, Surrey KT12 4BL
Please visit my HOME PAGE HERE
Please explore this site by clicking the links on the left of this page.
Besides performing as a pianist in Leatherhead and Surrey, I am also available to play the piano for weddings, parties and corporate events throughout England, Scotland and Wales.