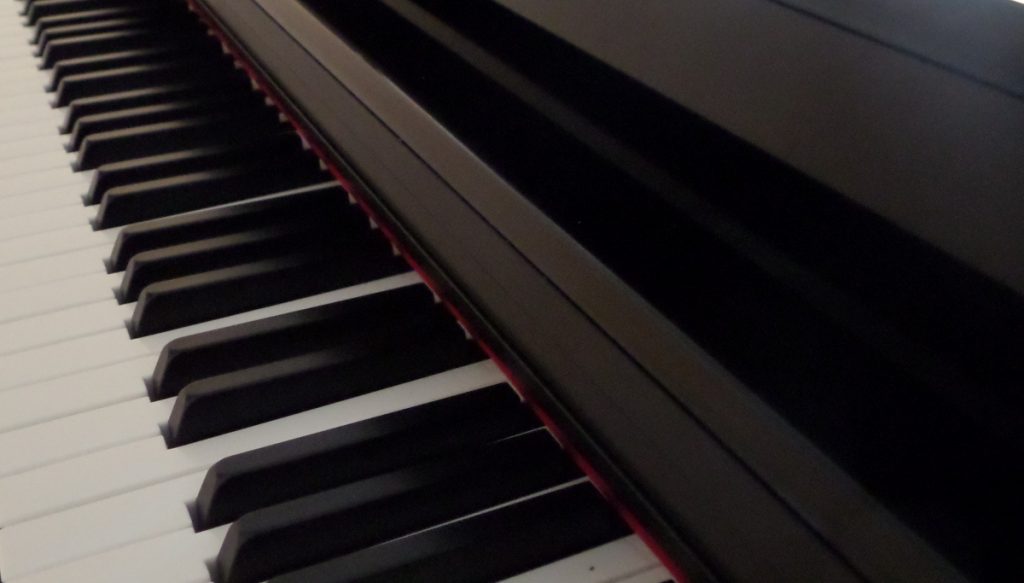 Performing as a Pianist in Huntingdonshire
I work all over the UK and Huntingdonshire keeps giving me a steady stream of bookings as a pianist. There are some good pianists in the area and they seem pick up enough work without straying too far away from home.
Most of my work in Huntingdonshire has been as a wedding pianist. This i because there are plenty of lovely wedding venues in the area, even though the county is very small. I have played the piano in many of these venues and I always look forward to my next visit.
From a Solo Pianist to a Jazz Band
Most of my work in Huntingdonshire has been as a solo pianist, although there has been some work as a jazz band. I can provide a range of line-ups from a duo right up to a five piece jazz band. The range of line-ups I can offer are as follows:
a) Duo – piano and vocals or piano and bass
b) Trio – piano, bass and vocals or piano, bass and drums
c) Quartet – piano, bass, drums and vocals or piano, bass, drums and sax
d) Five Piece Jazz Band – piano, bass, drums, sax and vocals
I can help you fine a line-up that matches both your budget and available space at your chosen venue.
The Music
Huntingdonshire and the surrounding counties have a thriving jazz scene and this has kept me going as a pianist. Jazz is foremost for me and my style has developed through listening to the great pianists of the past. These include Oscar Peterson, Erroll Garner, and George Shearing – amongst others. I enjoy playing the songs from the Great American Songbook. Songs by composers such as George Gershwin, Jerome Kern, and Cole Porter.
Although I am a jazz pianist, I do play other genres of music and enjoy playing other styles. I am often booked as a wedding pianist and the ability to play different styles of music is crucial. The genres of music I cover are as follows: pop, rock, classical, rock and roll, Latin, blues, jazz, and even singalong.
The demand for me as a singalong pianist is a recent trend and I have enjoyed doing this type of work. The various Cockney themed events that I have done so far have been great fun.
For more details about this please visit my sing-along page or visit my other website at www.uksingalongpianist.co.uk.
Please visit my HOME PAGE HERE
Please explore this site by clicking the links on the left of this page.
Hire me as a jazz pianist in Huntingdonshire, Huntingdon, St. Ives, St. Neots, Ramsey or Yaxley. The music is ideal for weddings, receptions, Private parties, dinners, and corporate events.