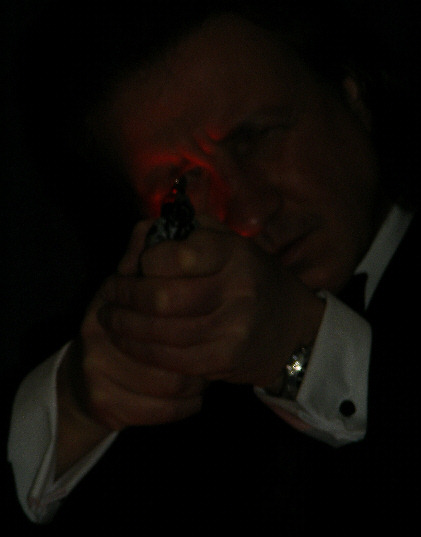 I play for quite a number of theme evenings but James Bond themed events are taking off in a big way. Wayback in October 2008 I provided music for the "Quantum Of Solace" Premier cocktail party in London. This was organised by Heineken International who sponsor James Bond Films.
I had played at many James Bond theme evenings before being asked by Heineken International to play for the above event. I have have also played for many since then. What could be better than having the official James Bond pianist play for your theme evening.
Here are some of the James Bond themes that I have played:
The Theme From "Doctor No"
Goldfinger
Diamonds Are Forever
You Only Live Twice
From Russia With Love
Moonraker
The World Is Not Enough
For Your Eyes Only
Thunderball
Mister Kiss Kiss Bang Bang
We Have All The Time In the World
Live And Let Die
Tomorrow Never Dies
Surrender
Nobody Does it Better
So if you are organising a James Bond theme evening why not get a quote from the official James Bond pianist.
Here is a list of James Bond Films for all you fans out there.
Official James Bond films
Dr. No (1962)
From Russia With Love (1963)
Goldfinger (1964)
Thunderball (1965)
You Only Live Twice (1967)
On Her Majesty's Secret Service (1969)
Diamonds Are Forever (1971)
Live and Let Die (1973)
The Man with the Golden Gun (1974)
The Spy Who Loved Me (1977)
Moonraker (1979)
For Your Eyes Only (1981)
Octopussy (1983)
A View to a Kill (1985)
The Living Daylights (1987)
Licence to Kill (1989)
GoldenEye (1995)
Tomorrow Never Dies (1997)
The World is Not Enough (1999)
Die Another Day (2002)
Casino Royale (2006)
Quantum of Solace (2008)
Skyfall (2012)
Spectre (2015)
Other films
Casino Royale (1954 TV program) starring Barry Nelson
Casino Royale (1967), starring David Niven and Peter Sellers
Never Say Never Again (1983), starring Sean Connery
Goldeneye (1989) & Spymaker (1990), films about the life of Bond creator, British author Ian Fleming