Performing as a Pianist and Jazz Band in Bournemouth and Poole
I once heard that Bounemouth has more hotels per square mile than any other part of the UK. I don't know whether this is true, but there are a lot of hotels and I've performed as a pianist in many of them. As well as hotels, Bournemouth and Poole have a great number of cafes, restaurants, pubs, and bars.
Weddings and Events
Most of the events I've done in the area have been weddings. Yet I still manage to do more than my fair share of corporate events and private parties. The corporate events tend to want me in a bigger line-up or the five-piece jazz band. I offer a full range of line-ups and these are as follows:
Duo – piano and vocals or piano and bass
Trio – piano, bass and vocals or piano, bass and drums
Quartet – piano, bass, drums and vocals or piano, bass, drums and sax
Five Piece Jazz Band – piano, bass, drums, sax and vocals
I can help you choose a line-up that will match both your budget and available space at your chosen venue.
The Music
I love jazz and my jazz piano style developed through listening to the great pianists of the past. These pianists include George Gershwin, Erroll Garner, and Oscar Peterson.
I do a lot of work as a wedding pianist in the Bournemouth and Poole area. This means that I have to be adept at many styles of music to play for the different parts of the wedding day. It isn't uncommon for couples to request different styles of music for each part of their special day. I play lots of styles of music including pop, classical, rock, blues, Latin and even singalong.
The demand for me as a singalong pianist has been a recent trend and has become something that I love. The events that need this sort of entertainment tend to be Cockney themed. But, I have also been asked to do this sort of thing for weddings and birthday parties.
Please see Singalong Page for more information about this.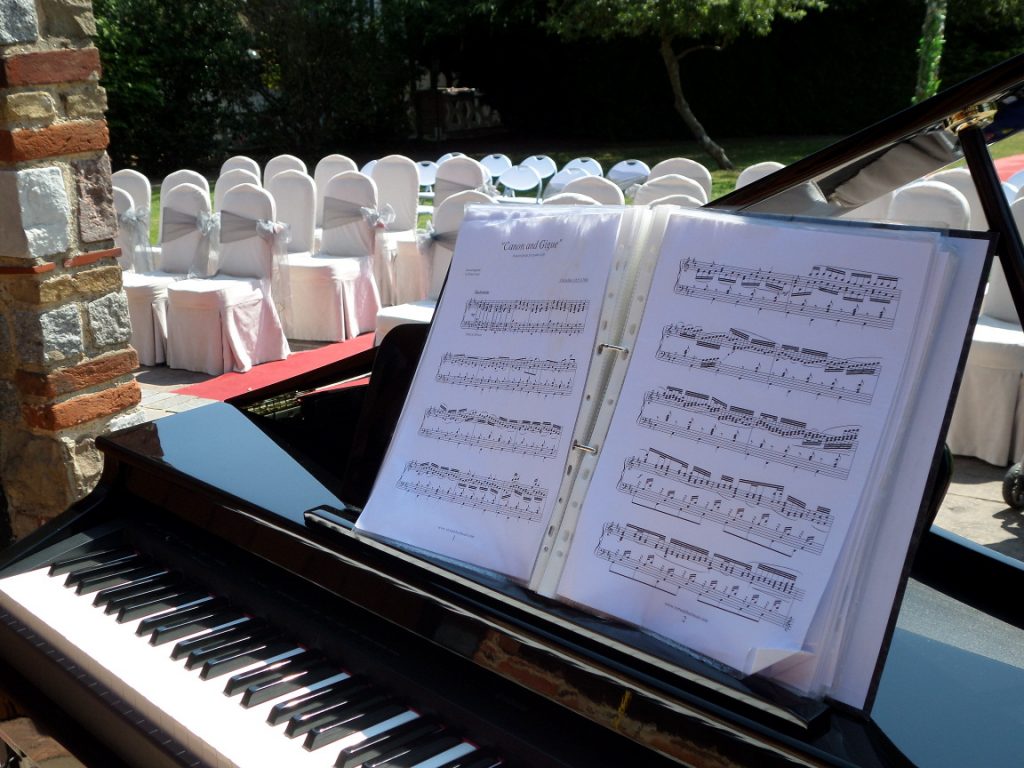 Here are some of the venues in Bournemouth and Poole here I have performed as a pianist:
Carrington House Hotel, Knyveton Road, Bournemouth, Dorset BH1 3QQ
Gala Casino Bournemouth 48 Westover Road, Bournemouth, Dorset BH1 2BZ
Royal Bath Hotel (The), Bath Road, Bournemouth, Dorset BH1 2EW
The Porterhouse, 113 Poole Road, Bournemouth, Dorset BH4 9BG
Please visit Eugene's HOME PAGE HERE
Please explore this site by clicking the links on the left of this page.
Available as a jazz pianist/wedding pianist in Bournemouth, Poole and UK