Performing as a Pianist and Jazz Band in Birmingham
I can provide music both as a solo pianist and as a jazz band in Birmingham. Furthermore, I can cover the entire UK for any wedding, private party, or corporate event.
There are many venues in Birmingham and I have played the piano in many of them. Also, many great jazz musicians are emerging from the Birmingham Conservatoire and I have worked with many of them. Pianists in Birmingham are plentiful and so is work.
Weddings and Events
The biggest part of my bookings are for weddings. Hovewever, I can also provide music for many other types of events. Other events include private parties and corporate events.
Most of my bookings in Birmingham are for me as a solo pianist. But I can also provide a variety of line-ups. These range from duos right up to a five-piece jazz band.
I can provide a line-up that matches both available space at the venue and budget.
The Music
I try and make my music accessible by everyone and above all I try and make it entertaining. This applies whether I'm performing with the band or just performing in Birmingham as a solo pianist.
My piano style has evolved by listening to the great pianist of the past. But I also play music from many other genres from classical to rock. The fact that play many different genres, is the main reason that I am booked for so many weddings. I can play music that fits every part of the wedding day from the ceremony right through to the evening reception.
Please see Singalong Page for more information about the sing-along type of songs and also about the song sheets. Alternatively, visit my other website HERE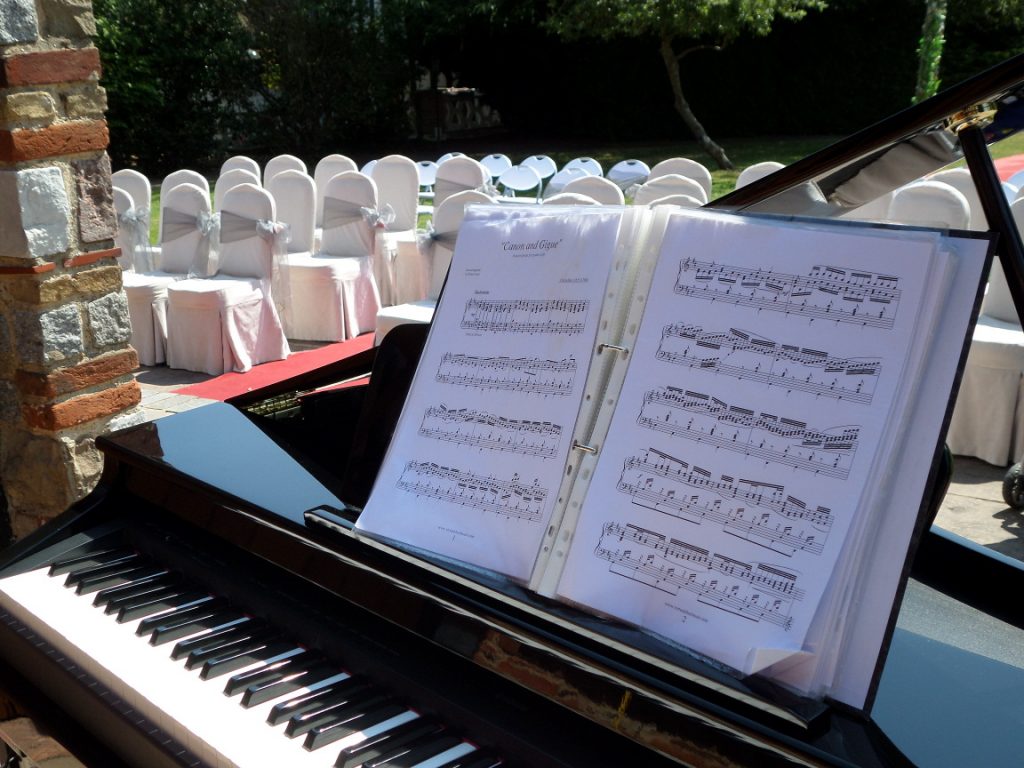 Please visit Eugene's HOME PAGE HERE
Please explore this site by clicking the links on the left of this page.
Here are some of the venues in Birmingham where I have performed as a pianist:
Gala Casino Birmingham – They have a nice grand piano at this venue and I have played the piano there quite a lot.
Gala Casino Wolverhampton – A popular casino in Woverhampton.
Hilton Coventry Hotel – This is a very popular venue for weddings. Furthermore, I have played the piano here on quite a number of occasions.
Hotel du Vin & Bistro Birmingham. This venue is available for all types of events ranging from private parties to weddings.
Hyatt Regency Birmingham – A large hotel in the centre of Birmingham and it is very popular as a wedding venue.
Available as a jazz pianist/wedding pianist in Birmingham and the rest of the UK.